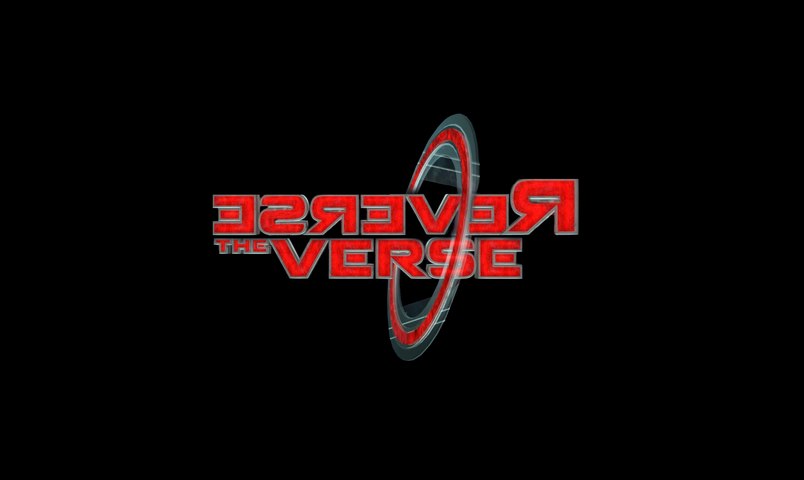 Hello Citizens! Welcome to The Relay's Liveblog of Reverse the 'Verse Episode 72! Transcript by Erris & CanadianSyrup Notes in Italic are The Relay thoughts, notes in BOLD are important news Soon TM I see...
Hello Citizens!
Welcome to The Relay's Liveblog of Reverse the 'Verse Episode 72!
Transcript by Erris & CanadianSyrup
Notes in Italic are The Relay thoughts, notes in BOLD are important news
Soon TM
I see Jared, Ben, Justin and Alexis!
Nothing weird has happened at all.
Lots has happened this week. There was a little livestream yesterday, few new spaceships, little sale has gone live, something 2.0 happened. It's been a good week.
Ben was home sick for several days, but he was still working via Skype.
They packed a lot this week. They said it'd be the last RtV from the old office last week, but they're still there. Today is really their last RtV from the old office. Posters are gone, everything is all boxes and such, computers are shutting off at 4 o'clock.
Fantastic SC week. Archimedes, Crucible, they're already talking about what to show off next. more design posts are coming soon.
Avenger variants are flyable in 2.0, and the march to 2.0 begins now. There'll be an update from the UK this week, basically saying hey, 2.0 is out there. List of blockers is almost none, cause they're collecting stuff from us now.
They'll get feedback based on the testing. No idea how soon it'll go to the next PTU phase, which is 20,000 users, but it's still awesome seeing people play and stream it. There is NO NDA for 2.0 PTU so, that's awesome.
Getting the PTU out is very exciting. Next six months should be cool. Lots on SQ42, making more content for 2.0 will be faster as well.
Monday they move to the new office, and Ben gets his own office. He's no longer sharing an office with Sandi.
They're talking about Skymall now.
This week will probably be a more informal livestream than last week. They did just have a 3 hour stream yesterday.
Apparently Target chains are testing this thing where you can put your face on Star Wars characters.
They cannot endorse the machine. Apparently it does not work.
Justin's week – He's proud of the livestream. 85% of the videos came from the Community team, which is cool. Videos were awesome. Pipeline videos, interview videos, and that's what he spent the week doing. Also a shoutout to Thomas Hennessy, who was adamant that they do the livestream a bit differently this time. Multiple cameras, handheld camera, multiple locations, proof of concept for bigger events in the future.
Ben's proud of his team.
Apparently there's fancy stuff planned for the new office. Nice art to fill the walls and such.
They're saying that Alexis looks like Adele now.
This week Allie worked with Turbulent to get all the discounted merch set up on the site. They've also extended that merch sale through to next Saturday.
Ben worked on the sale, wrote a lot of stuff. Today is the explorer ship day; Carrack and Endeavour are on sale.
Avenger Variant pricing: It's been fixed. Avenger variants should be priced correctly now. The Titan was meant to be the cheapest one. If you bought one of the more expensive Variants, they'll give you store credit. If you'd rather cash, let CS know and they'll do a refund. But give CS time.
[Messages from people asking to be added to 2.0?] The list was generated by Live Ops in Austin, based on folks playing AC, folks doing bug reports, etc…
They'd love to give access to everyone, but there's no special exception for anyone. It's for folks who help test right now.
Can't buy your way into the PTU.
The crashes that they're seeing are normally pretty quick fixes.
They'll be expanding the referral program. new awards include one for 42 rewards (racing pack), a few more (100, 250, 1042). The 1042 reward is access to the Million Mile High club.
They've recieved the final version of the Concierge Black Cards and they look very pretty. They're in production now, hoping to have them to us around January, February of next year.
It's question time.
[Possible to get a loaner Andromeda for those who own a Phoenix?] It will happen in Live. It may not happen in PTU.
Andromeda should be the loaner for most large ships. There's not as much control about the PTU.
Don't message them trying to get in to PTU. It doesn't work that way. The Relay Note: They are serious about this, so do not send messages, wait patiently.
They announced they were going to PTU during the livestream. Livestream ended, and three minutes went by before the first person asked them how to get into 2.0.
Sandi's here!
They hit $95 million earlier today.
Sandi had a fake tattoo on her neck for an audition she did over the weekend.
It booked her the job though, which is cool.
It was Sandi's wedding anniversary yesterday.
Last night Sandi had to go to a dinner with AMD though.
[Hotas available with just the numberpad and not the keyboard?] The HOTAS is standalone, not sure if you can just buy the numberpad part and not the whole keyboard.They'll find out. Keyboard is mechanical, but not Cherry's. More of a silent mechanical keyboard.
They're going over all the specifics on the HOTAS though. Expensive HOTAS is still coming; that'll be coming later into the year next year. For now it's the HOTAS and Keyboard.
CIG arent' sure about the mouse and headphone option though.
Ones available for preorder in December are just the regular HOTAS and the keyboard.
Not sure if it's reversible for left handed yet.
Everything in the world is for right handed people.
Sandi learnt french in french school.
They're imagining Chris on a moped right now.
Last time Chris was on a moped, it was Richard Gariott's, and he drove into a fence. The Relay Note: This is gold folks
"Risk", the game, ruins relationships.
More inappropriate conversation is happening on the stream now.
They're talking about Tomb Raider now.
[Avenger wing guns?] They're checking on that. They'll let us know soon.
Some guns are changing. Chris wasn't happy about the small guns on the Connie, they'll be getting balanced shortly. S1's should be S2's there. Many gun changes incoming.
The packages go on sale at 9am Eastern each day.
Connie models are $80. Once they're gone, they're gone.
USB stick and 3inch models are in prototyping. The collectors box model is in moulding as well. They're working on all the stuff for the collectors boxes it sounds.
[CCU to different endeavour variants?] There's just the one Endeavour; you make your own endeavour by buying the pods you want
CCU's to Avenger variants might not be working, they're gonna get in touch with Turbulent.
The high-end HOTAS might be ~ 550$, Sandi has to confirm that though.
The Carrack is going to Gurmukh now, and they'll follow it as it gets its interior worked out. That'll be Gurmukh's first task at the new office.
[If half a chicken lays half an egg every day, and a whole chicken lays a whole egg every other day, how long would it take a monkey to kick the seeds out of a dill pickle?] PTU is out now!
Sandi's character in SQ42 has a mohawk.
[Reliant variants?] They'll be one of the next things offered, possibly in December. They've just closed them off. They look distinct, and we'll see them very soon.
[Why do avenger variants look the same as the original?] Because they're modules, like the Retaliator. In the future, you'll be able to have one avenger, and say you want the cargo module or the EMP module or the prisoner module. That system doesn't work in 2.0 right now, it's just the ship you have in your account, so they're making them available as whole units. In the future there'll be the option to swap the module models.
They did not make the stalker the 'base', which is the one everyone already has. You save some money if you want to switch to the Cargo, rather than the bounty hunter.
Taurus sucks confirmed. Taurus is the iPhone C of spaceships, that no-one wants.
Penske game. If you're out driving and you see a penske truck, the person who calls it gets one point. if you see another moving box truck, the person who sees that gets to take a point away from someone else. Apparently this is high stakes Ben car games at its best.
Ben is killing Lando right now. Lando's broken. He's just saying 'No, No, No' over and over.
Justin wants to go on a road trip, Hennessy says road trips are overrated.
There is a serious road trip validity argument going on right now.
Justin 'Happiness is the journey, not the destination' and now Lando took his hat and threw it away.
This is a more relaxed episode of RtV, cause yesterday.
Disco is telling a story about wanting to buy a church to live in.
News from Erin! – They have a new PTU build that'll be patching later today, but it's looking good, might be able to add more people for the weekend!
[Why is Lando constantly yelling this episode?] Lando yells all the time. And sings all the time. And is mean to Justin all the time.
Up yours to the AMC Santa Monica 7, cause it doesn't have Hunger Games apparently.
Lando just made the worst joke. THE WORST.
[Skyfall watching party?] No.
Lando's singing.
[Erris] I can't stop laughing. This is terrible. I'm at work. Stop being funny.
[Has the community team been drinking today?] No. But they 'finished their exams yesterday, desks are being packed up, its' the last day before summer'. They're just excited to be done, to have 2.0 out.
Toast is literally reading a contract about garbage.
Lots of new job postings on CIG as well. Especially looking for 3D artists.
Some designers showed up. Calix and Randy
Zane leaves for the UK on Monday.
Repair post was done by Todd Pappy.
Ben started singing. Allie 'Nope.'
And that about wraps up this week's RtV!
The last RtV from the old office. Next week is a holiday. There will be an AtV on Thursday. It'll have segments about character animations.
They might try to do a little live Q&A next week during the week, assuming they can get it set up in the new office.
That's Jared, Ben, Zane, Calix, Randy, Toast, Alexis, and Justin, and Sandi's off screen. Bye!