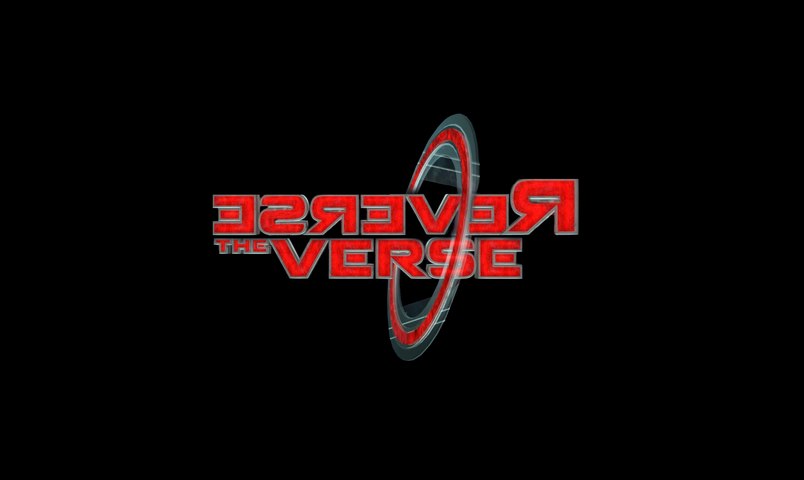 Citizens of all ages, welcome to The Relay's notes for Reverse the 'Verse – Episode 55! Reverse the 'Verse If you visit the above link, the show begins 29 minutes in.   Notes by myself...
Citizens of all ages, welcome to The Relay's notes for Reverse the 'Verse – Episode 55!
If you visit the above link, the show begins 29 minutes in.
Notes by myself and LegoRobotDude
– We have Disco Lando, James Pugh, Ben Lesnick, Alexis Lesnick, and Alyssa Delhotal!
– Clifford AKA Miku sent them some fruit (edible arrangements).
– Chris is back!
– Community team hasn't had a day off in quite some time due to SDCC.
– DL was in the ER last weekend and also worked all weekend…
– James has an amazing Charizard t-shirt.
– Ben had a ton of ship meetings this week.
– Wanted to "circle wagons" on the ships currently in the concept pipeline.  Talked with Tony Zurovec to make sure game design matched up with ship design.
– Next concept will be the Endeavor, has modular pods for different purposes, deciding which pods will come with it
– James was working on the ship schedule this week. Will be posted on the forums today!  Something more fancy eventually. 97 different ships on it.
– Interviews with Josh Coons and Mark Skelton upcoming.
– Alyssa is working on GamesCom planning.  Big meeting with AV company this morning.
– 3 weeks to GamesCom!!!
– Did a 8 page script figuring out hour by hour what's happening at all 3 locations they will be in @ GamesCom.
– Whole team is "absolutely killing it" getting the GamesCom demo together.
– Fingers crossed on 1.1.5 PTU – Looking good.  Build made successfully.  QA is testing it to make sure it actually works.  If they give thumbs up, it will be on PTU tonight.
– If something goes wrong, it will be Monday.
– Scythe, Merlin, GIM, new launcher… all in 1.1.5.
– Later today some "other treats" – Jump Point rerun, Jump Point magazine, Star Marine update, letter from Chris, special edition 10FtC/Ben for the chairman.
– Ben got a haircut yesterday
– "Tech Jerk" Guy at the barber shop bragging about his $1 million company, shut him up when they mentioned they raised $85 million through crowdfunding.  Normally Ben's not that mean.
– Sneak peek was SQ42 stuff, a hospital room from the MacArthur Naval Hospital in the Kilian system.  Hospital systems used here will also be used on the Hope-class hospital class ship, which Ben was working on design for this week.  Talked about triaging, recovery rooms and operating rooms, ambulance bay.
– PTU FAQ section on the site will explain how to switch to it, you have to copy your account over, then download the new launcher.
– If the PTU is not for you, eyeing next week for 1.1.5 Live.
– Doubling the player capacity, going from 8 to 16 in AC, thanks to tech advancements made by the German team.
– Physical based damage is very close, definitely coming this year (that's what the question asked)
– The Merlin has the new damage tech, new ships like Connie and Freelancer are being built with the new damage tech in mind.
– Frankfurt will begin contributing to AtV as soon as they can.
– Sandi will go to Frankfurt, shoot a walkthrough and some interviews so everyone can get to know the people there.
– Archimedes will have stronger guns than Merlin.
– Patrick, lead moderator, will be Customer Support Manager.
– Alexis is working mostly on the merchandise side now, doesn't do much CS.
– Vanguard variants are being concepted by Gurmukh Bhasin.  You will see more about this with Lisa and Gurmukh on an upcoming Ship Shape.
– Pirate Swarm is still in the works, saw the backer-created one, will use feedback from that one to make the official one better.
– Pirates don't really swarm like a weird bug, they… encompass.
– 64 bit conversion is in and done, you will see the large world maps at GamesCom.
– 2.5 hours in 350R to fly across current large world map.  Just going to get bigger.  Thousands of km now, will be millions of km in future.
– Reclaimer will not be in SQ42.
– No SQ42 trailer at GamesCom.  There will be in the future but not at GamesCom.
– No FPS in GamesCom presentation.
– Endeavor is about 200 meters.
– Lisa started a thread in Ask A Dev for ship questions, when she has time she will answer questions there.
– James has also been working on an updated Ask A Dev process.  Will be changing it somewhat to make it more responsive.  Community team will act as middlemen when needed to get questions answered from folks who don't usually venture into the forums.
– Usually try to keep AtV to internal studios plus the most active external studio (Illfonic currently).  Will look into having Moon Collider on occasionally.
– Chat asked Lisa about her cat, she started talking about the Caterpillar
– Calix tries not to balance things, and cause as much chaos as he can instead
– 1.1.5 is going to be madness (tons of balance changes).
– Once PTU is out, will be able to do more work on balance.
– Once the new damage system is out… it is a complete revamp of every weapon and component.  At that point it will be much easier to lock down balance.
30 minutes
– Alyssa is most excited for pirates.  Lisa is most excited for the diversity of the world in terms of gameplay.  Matt most excited for machinima.  Calix is super stoked to go through the individual systems they built with the community, but he wants to go into multicrew ships with friends that have moved away and just hang out with them.  Alexis is most excited to do what she does in GTA – wander aimlessly until you find something.  Lisa's first GTA experience was wondering why there were shoe stores on the map until the discovered they weren't actually shoe stores.  Ben is most excited for Squadron 42.
– Before Erin left last week, they gathered the entire team in front of a 4K screen by Chris' office and showed all the stuff that the other teams have been working on.  There was constant applause.  4 videos, showing lots of stuff including the work in progress from Squadron 42.
– Merlin has new damage system.
– Unsure if racing will work with 16 players, they'll try to figure that out.  If not in 1.1.5, then soon.
– Wait for 16 player occupy tunnel.
– [Will the Merlin borrow the Connie's radar?] That was the plan but through some component resizing they got to the point where the Merlin fits a light size radar in itself. Won't be tethered to Connie's radar system now.  Light radar will not be as effective as a full radar.
– Anything sold recently in the store will be shipping soon.
– If you have an Idris you will get a loaner Merlin.
– Ships that come with a permanent Merlin: Constellation Aquila, Constellation Andromeda
– Ships that come with a loaner Merlin: Constellation Phoenix (Archimedes), 890 JUMP (85X), Carrack (untitled Scout), Idris (Argo)
– Everyone else can pick up a Merlin for $20 when 1.1.5 goes live, (non PTU).  No game package.
– Constellation Taurus does not come with a Merlin.
– Snub fighters/scout craft will not get quantum drive or jump drive.
– Merlin doesn't use the cradle anymore.
– It's the parent ship that installs the docking hardware. That sort of stuff will be available in the finished game to install on your ships.
– Until today plan had been that only newly purchased Merlins would appear in hangar due to a technical issue.  Turbulent may have fixed the issue, TBA.
– If it fits it sits, Community does a lot more cramming ships into each other than CIG does, but that doesn't mean you can deploy them from there.
– They will put "Will it fit?" Merlin videos into ATV
– If you would like your video to be chosen as an AtV bumper, they prefer emergent gameplay over normal dogfighting/racing/etc.
– Merlin has a little bit more fuel than an M50, but it doesn't recharge.  Once you are out of boost, it's gone.  You will still have the normal propulsion, though.
– Changes coming to boost, boost consumption will be going way up.  Will need to be used tactically now.  No ship has infinite boost anymore and if it does it's a bug and Calix wants to hear about it.  Most have 5-15 seconds of boost when full, 30-50 seconds to recover from empty, more about finding the right moment to boost.
– Jump Point reruns are up.
– Ricky Jutley comes down to do his producer thing and grab Calix to go back upstairs to work.
– A long ways away from finding out ground speed for rovers, focusing on space stuff right now.  Currently it's only half a rover, half of it isn't textured but you don't see that half.
– You will see an update on GOST in a future Ship Shape, Lisa is asking if they could make a sheet ghost costume.
– Looking at late August for move to the new studio, people are going over there and looking at stuff.  Ortwin and Chris went over Monday.  Dennis is making regular trips over there.
– Archimedes is based on Merlin but will look different, more luxurious, and cooler.
– Co-op for SQ42 will be historical missions you co-cop together but won't drop in and out of the narrative.  This was mentioned previously by Erin Roberts on RtV.
– GOST – Game Object State, allows them to use portions of animations and blend them together so they need to create much fewer animations (for example they don't have to create a new animation for every seat in every ship)
– Biggest bottleneck in the ship pipeline is artists!  They have around 35 open positions for artists.
– Hope-class is going to be the same ship chassis as the Endeavor.  They have built the base already, very MISC-styled, has an attachment grid for different pods.
– Hope-class has recovery rooms, operating theatre, and ambulance bay
– Endeavor Science setups:  Observatory, Zoology/Biology Lab, Plant Labs.  Lots more cool ideas.  Can mix and match depending on what your science dream is.
– The Retaliator will use the same tech – 16 different chunks you can use to create your Dream Retaliator.
– The proliferation of MISC ships lately is just luck of the draw.
– Endeavor will be last MISC ship for awhile.
– Herald is next up after the Merlin and Scythe.
– AtV next week will have Constellation revamp which has been worked on for the past 6 months or so on and off.
– Modularity system goes for all ships going forward.
– Orgs 2.0 still in the pipeline, they have other things with greater priority
– 2 delayers: Other webwork like REC, AC tie-ins.
– EU tax mess at the start of the year really put them back because it took a lot of work.
– Now looking at a situation where the org stuff actually ties into the game, the Social Module needs to work with Org 2.0
– Org-specific blogs and forums will be sooner than the rest of the stuff because it doesn't directly tie into the game.
– Today: Chris's Letter/Ben for the Chairman, Star Marine update, Jump Point, Ship Status Update, 1.1.5 hopefully