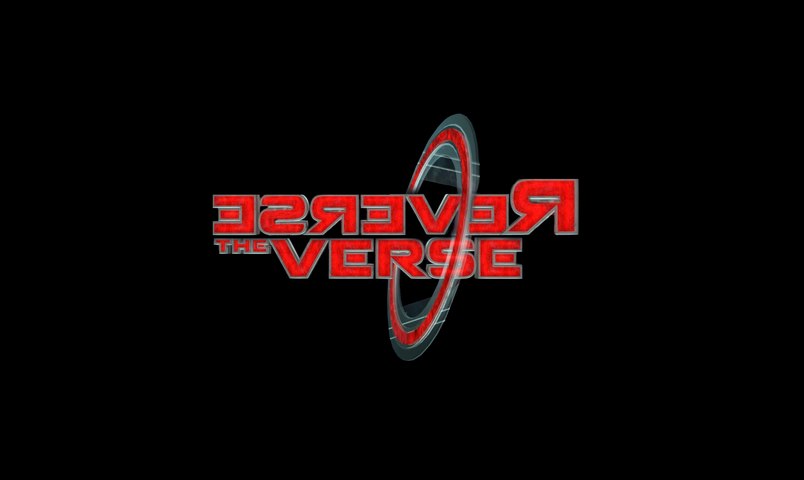 Hello Citizens and welcome to The Relay's notes for Reverse the 'Verse – Episode 54! Reverse the 'Verse  Notes by Myself, LegoRobotDude, and StormyWinters – Master of ships Ben Lesnick! – Marketing friend Alyssa – Subscriptions...
Hello Citizens and welcome to The Relay's notes for Reverse the 'Verse – Episode 54!
 Notes by Myself, LegoRobotDude, and StormyWinters
– Master of ships Ben Lesnick!
– Marketing friend Alyssa
– Subscriptions manager Alexis Lesnick- no relation… just a big coincidence
– Thomas Hennessey!
– Jared "Disco Lando" Huckaby
– Those are the peoples!
– James is at San Diego Comic Con
– AND Sandi is here.
– Can't comment yet on the redesign of the 300 Series.  Probably won't change the shape much… adapting internals and stats.  Adding damage states, UVs, and decay states as well as a materials pass.  One of the earliest ship.  In dire need of a review.
– Chris Roberts back tomorrow!
– Comic Con panel at 4 PM pacific with Chris and Ben and others.
– Feel free to flag down the CIG folks if you see them at SDCC!
– The Crucible is undergoing concept design.  Being built by Ryan Church who did the Bengal, Aurora, and Constellation among others.
– Crucible probably not the next ship you see but not TOO far away.
– No livestream for SDCC panel – that's a SDCC decision.
– Not a big presentation or live demo… just a Q&A and chance to meet the team.
– Chris Roberts, David Haddock, Sandi Gardiner, Ben Lesnick, and Disco Lando will be on the panel.
– No Banu Merchantman info.  It is on the long term schedule.  Waiting on resources to build it.  Don't hold your breath… it will come eventually!  It's a marathon, not a sprint.
– [Is the Herald faster than the M50?] Unsure… it's being set up right now.
– Good shot of the Herald on Sandi's facebook yesterday.
– Possibly next year more TNGS.
– At least 4 employees with CIG hired from TNGS teams.
– [Merlin as a racing ship?]  Absolutely.  should be very effective.
– 1.1.5 not this week – HOPING for PTU next week.
– Update to the ships pipeline coming soon.
– Xi'An scout coming "Sooner".  Foundry 42 needs it.
– The Archimedes will be one of the next things to tackle (since it comes from the Merlin) – need to make sure it is distinct from the Merlin and not just a different colour.
– Sandi has to depart for a bit.
– HOTAS announcement at GamesCom possibly – Sandi is pushing for a prototype.
– Huge amounts of paperwork involved
– Event focus on GamesCom and CitizenCon
– [Austin event plans?]  Not sure yet.
– Working on hair tech currently… lots of baldness.
– Sandi was bald (in-engine) for her recorded stuff for SQ42.
– [RSI-branded trackball?]  Maybe… we'll see what Chris presents at GamesCom.
– Ben is looking for concerns… he is good at concerns this week.
– Sandi is interviewing a new facilities manager.
– Ben doesn't do haircuts.  Alyssa doesn't "adult".
– [Will SQ42 have finalized controls/flight model/etc?]  Significantly final… but final for SQ42.  Controller balance in the sense people usually think of it doesn't matter when there's not another player.  Likely not final controller model for PU, will probably change after SQ42 to some extent.  Will be final enough to allow people with mouse/joystick/HOTAS/etc to play SQ42 campaign.
– Patrick in the UK has taken over as CS manager from Chelsea. Trying to figure out who takes over Concierge
– Hoping to keep the "Chelsea legacy" alive with how she treats folks who asks questions.
– Backend issues and netcode will not affect SQ42.
– Star Marine is important to SQ42.
– Jason Hutchins rallying the troops in Denver and will write the update for tonight.
– Merlin will be sold separately.
– Anyone who has a Constellation Andromeda, Aquila, and Phoenix will get a Merlin.  Andromeda and Aquila get permanent Merlin, Phoenix will get loaner Merlin until Archimedes is done.
– 890 JUMP, Carrack owners, and Idris will also get loaner Merlins because they all have associated small ships that come with them.
– Merlin will be the cheapest ship.
– Want Archimedes to be more distinct from the Merlin than the Glaive is from the Scythe.
– Merlin/Archimedes relationship was not intentional despite them actually being related in fiction.
– Merlin will NOT have quantum drive or a jump drive. [This was clarified by Ben after the episode]
– No LTI for the Merlin separately.
– 2D concept work done on space pets but not a priority.
– Working on finishing off the interiors on the Vanguard… hours away then moving onto the variants.
– Next hangar ready ships are Scythe and Merlin in 1.1.5.
– Ben and Lando going to Hallmark to get Admiral Ackbar limited edition ornaments.
– Ben's favourite character is Admiral Ackbar and Lando's Lando Calrissian.
– CCU system is very close, take ship on the left and there's a pull down on the right, factors out the money, click go.  Lots of testing involved in making sure it works properly… has to work properly.  Every ship to every ship as long as it's a step up, can't CCU backwards.
30 Minutes
– Concept sale for Corvette probably not this fall.  Concept hasn't been started.
– [Is the Merlin's centerline gatling gun fixed?] All weapons on the Merlin are fixed.  Two size 1 guns, one on each wing. Gatling gun is custom size 2 and probably won't be changeable.  Same for Archimedes.
– [Why is the Starfarer so complex?] Not particularly more complex, likely going to be one of the first non-combat ships. One of the first large ships you'll see.
– Redesigned Constellation will be ready for AC 2.0
– Fidelity is the word of the day at CIG… no the word of the aeon!
– [Will the mining spider bot ever be sold?] Probably not but it will be available in the game.
– Star Citizen still Alpha, Beta is a long ways away.  AC 2.0 will also be alpha.  Beta is when controller balance will be focused on more.
– Disco Lando is playing GTA V.  Ben is playing Lego Jurassic Park.  Alexis is playing GTA V… she's trying to steal military helicopters.
– Alyssa has been playing Hearthstone and will be taking up MTG again soon.
– Terrapin not expected to go on sale or be made at all.
– Randy Vazquez is here!
– Sold a crazy amount of Starliners: 1842.
– [Will people that are getting the loaner Merlins get them in the hangar?] No.  Just in AC.
– Will not show up in your hangar, it's a technical issue, we want them to show up, but that will not be in this patch
– Vanguard is not in Squadron 42, chapter 1.  Not a SQ42 ship like the Lightning, Hornet, Scythe.
– Merlin will absolutely be raceable.  Requested footage of the Merlin racing from QA.
– Head-to-Head against the M50 it is very competitive.
– Endeavor looks "cool", clearly a research ship
– Endeavor is hard core Sci-Fi… very much like a classic Sci-Fi ship.  
– Possibly a Grey Cat racing minigame in the future.
– The big component changes are not in 1.1.5.
– Component changes are a giant sweeping set of updates to pretty much everything they have setup
– [Why isn't the Grey Cat a hover car?] Because we didn't make it that way…
– Ben and Disco Lando watched part of Mr. Stitch (look it up at your own risk)
– No change to HOTAS lead/lag pips in 1.1.5.
– Calix is working on tons of balance/control stuff.
– Adam and Cherie are now downstairs with the community folks.
– Epic nerf fight between Sandi's kids and community team last night
– [ETA for Social Module?] Never trust a Star Citizen date, they are forsaken here.
– Mark Skelton is here! And Chris Smith!
– [Is the PU done?]  Yes.  That's why he's here. [For those who don't know, this is sarcasm]
– Talking about donations for golden shirt, didn't wash it, and sent it to the guy, wearing it, said he washed it
– Hazy thought for old times sake: If one synchronized swimmer dies, do they all have to die?
– Asking for dates, not giving out dates.
– Announcing dates is the first ingredient in a recipe for disaster.
– [Are ships going to decay to the point where they will have to be replaced?] Will decay but probably not to that point.  Don't want to have your $400 melt away.
– [Will the lower turret on the Connie be altered to allow a downward view?] Yes, the seat's going to be a little swinging thing giving you a view directly below you.
– Shameless plug, Star Citizen go mug.
– Terrible plug, they're sold out.
– [What loaner ships will be given for AC 2.0?]  Ongoing thing.  The Retaliator is the most certain to be ready for launch.
– [Will the Starfarer fit into one of the current hangars?] No, going to have to change a couple things for it to fit.
– Crytek dropped their version of CryEngine with VR support, no specific news on SC VR, still are dedicated to it.  Examining new version of CryEngine currently.
– [What ships will be on sale at GamesCom?] Finalizing the list.  Not new ships.  You don't have to go to GamesCom to get a limited ship.
– Reclaimer will be ready for when Salvage is in Arena Commander.  Further down the line.
– The small ship on the Carrack is just known as the "scout" currently.
– [Will any social features drop in FPS?] No, except for the ability to shoot your friend in the face.
– [Any update on rooms system?]  Wouldn't even think of it in those terms anymore, just part of the game now.
– Dragonfly is so far away from being a real tangible thing.  It's been thought of, and is in the very very beginning stages of creation, is a long time out.  Needs new game design for it to work.
– A new map will be in AC with AC 2.0 (obviously the large world map)
– Tremendous progress with Large World!  Should see this soon, it's going very well.
– Chris Smith and Mark Skelton working on Constellations. Watch ATV for more info on Constellations.
– [Can we have our ships rented with REC appear in our hangar?] No, it's a technical blocker, doesn't make sense either, because the Hangar is the "real life", and AC is just a game
– [With the new CCU system will you be able to upgrade to ships not available yet?]  No, you'll only be able to CCU to ships currently on sale.
– TNGS 2 – hopefully next year.
– Will be much better this time with the ship pipeline ready.
– Proximity audio?  Not likely for first drop but cannot comment that's a PU question.
– Ben wants you to know that his posts on the forums were genuine.  Things are progressing internally and they will have lots of cool stuff to show soon.
– And now they're singing.