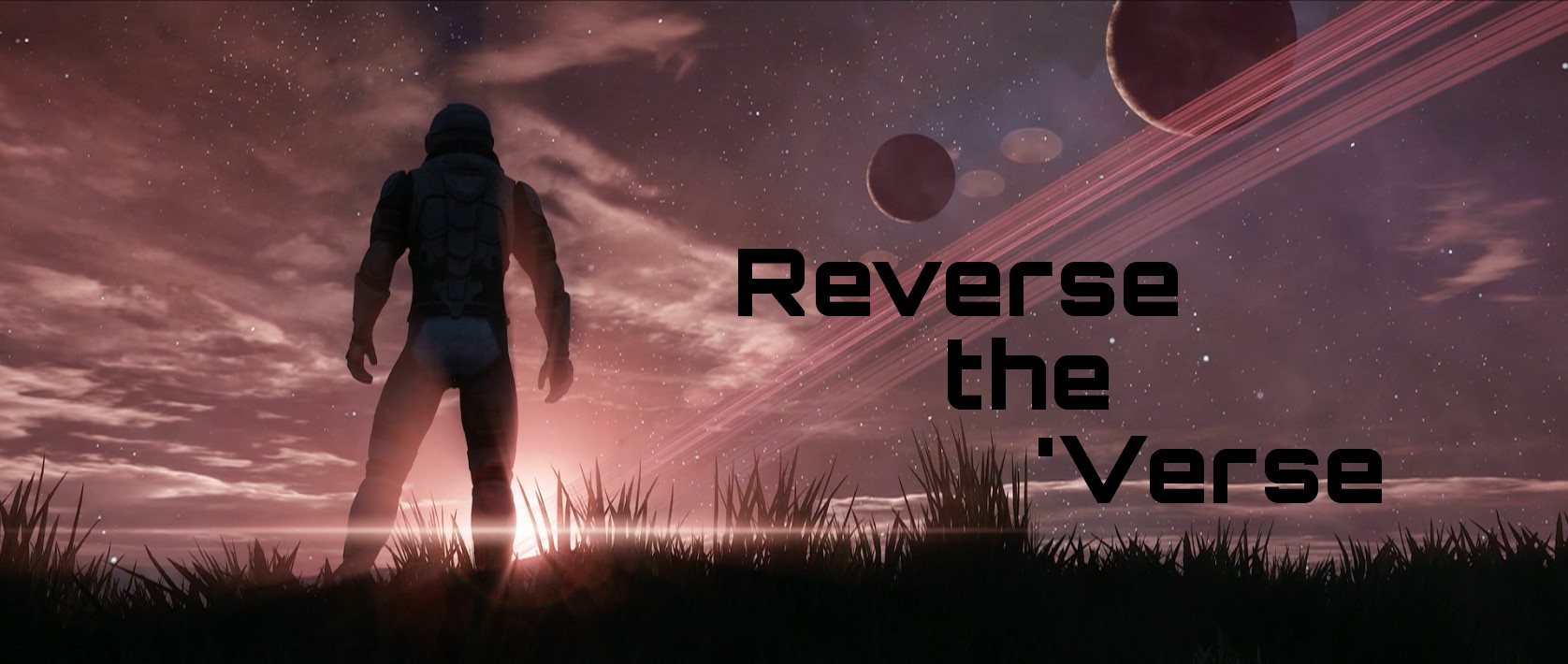 Hello everyone! years1hundred here, bringing you the notes for Reverse The Verse Episode 36! Big thanks to Erris for transcribing the first quarter of this week's episode! Reverse The Verse – Episode 36 Link Status on the...
Hello everyone! years1hundred here, bringing you the notes for Reverse The Verse Episode 36! Big thanks to Erris for transcribing the first quarter of this week's episode!
Status on the mining mini-game

Hopefully coming today, waiting on Turbulent

More on the Orion tomorrow
Do CIG employees get discounts?
Is the Reddit AMA being rescheduled?

Chris has no time in March, but they'll probably try to do it again eventually
Even getting Chris to sit down for 10 FTC is hard

Can the Orion land?

We'll find out more about that tomorrow – new set of art from George Hull shows how it lands

The team don't know, but apparently we'll find out!

Does the Orion have a jump drive?

It does.  Pretty much everything has a jump drive

UK team are going through their tickets, but it's taking its toll

One of the UK community team dislocated her arm apparently

Patrick and Allie

CS folks over in the UK, they're on the show today

Next concept sale will likely be the Vanguard deep space fighter

Then the Hull series
They were originally going to do the Hull C, but now they're going to do those all at once

A couple of fans got a look at the Vanguard yesterday and they liked it

It's coming.  Not next week or the week after, but it's coming.

Will we see anything new from the German office soon?

Yes, they're working on a kind of 'tour' video soon, so we should see things from the new office soon

Someone suggested 'Arena Commando' for the FPS module's name, and they seem to love that idea
Disco Lando talks about his video

Once a month
Want to try to highlight best of the fan questions

Not going to be a PTU release tomorrow

All hands on deck pushing for 1.1

Disco will be on the Base tomorrow
Operation Pitchfork skin being incorrect

Working on being resolved

People want them to change the name of Terra
Pledging for Hull A, B, and D

Perhaps… we'll see how pledging for Hull C goes first

Jen has not yet moved to LA
Will Greycat be added to Arena Commander?
How is the UK customer support ticket mountain going?

It's a work in progress! Working as quickly as they can!

Do UK customer support handle other languages, like French and German?

German definitely, they will be trying their best with other langauges as well

Will physical pledge packages ever come back?

It's a possibility, but unsure at this point

Any update on Avenger variants?
They will be catching up to tickets RIGHT as 1.1 launches…
Bacon popcorn is yummy
Pledge money is not going toward pinatas
PINATA variant!
What kind of social interactions can be expected with Social Module?
Any changes with CCU system?
What part of the game will be showcased at SXSW closing party?

A few stuff, but it'll also just be a fun party – including Star Citizen-themed drinks

What's coming at PAX East?

If you wanna play FPS, go to PAX East!
You can play against the Devs!
Will beat the Assassins' Creed: Blackflag devs a few years ago at E3

Will these events be streamed?

It costs money, so not sure

Ship commercials at PAX East?

No – Cinematics team is working on SQ42 at the moment

What is the UK office like? Does it even exist?

Not as fancy as Austin  :)

Has the Cutlass gotten bigger?
Will energy riot shields be a thing?
Will hates apples and egg yolk and babies and freedom
No info on new Corvette other than it's been put into their schedule for the future
New org system

Big delay for this is the requirement that they rework a bunch of things

Bengal?

It's in the lead for the box art!

Will there be a SQ42 separate purchase deal down the line?

Yes, it will break out separately from packages

Will there be pokemon?

ABSOLUTELY (jk)
Digimon is good but isnt as good

Jenny = Ginny Weasley
Will I be able to share exploration data to friends via mobiGlas?

Yes, absolutely
This presents gameplay elements – who do you trust with your data?

Any updates on 64bit precision?

No updates yet
This will also be asked of Chris during 10FTCM

Moar TNG shipz??

No – while everyone at CIG wants to do them, there are other, more urgent matters
CIG fully intends to do cool things with them – it's just on the back burner

New damage system being developed on Gladius
New mapstreaming for multicrew requiring a "certain multicrew ship"
Starcrash

Greatest movie ever made
Italian knockoff of Star Wars from 1978
"Intergalactic Spaceship: halt the flow of time!"
Robot Darth Vader with southern accent…
Planet of Amazons…

Any information from HOTAS?

No – that's Sandi's domain

If I don't have any friends, can I still fly the Orion?

Yes, you can fly any ship on your own with NPCs, though it might not be very efficient

Will there be bad guy NPCs?
Mouse and keyboard deal is still being balanced!
Any new information on Merchantman?
Scythe in Hangar?
Is there something wrong with M50 damage states?

Not that Community Team is aware of, but with all the damage state work recently, it's very possible!

Capture the Idris still planned?
Will CitizenCon be available for people under the age of 18?
Gladiator news?

Nope
Had considered rushing to get it in between 1.1 and 2.0, but not sure if that'll work out

How is the Gladius?

It's cool
A Gladius free-fly weekend will be done in the visible future

Will REC also unlock things permanently?

No, it'll be a rental, and CIG already explained logic on that through Chris Roberts' posts and ATV last week
REC system helps them test a lot
It metagames the game

Any Freelancer news?
Is Quantum Travel require to travel large distances? Or can you just drift and not worry about hitting invisible walls?

Quantum Travel is needed to get anywhere of consequence – otherwise, it would take a really, really long time

Any new dogfighting maps in the works?

Yes, but can't talk about it

Gladius max speed?

"7!" "(I heard 8!)"

(I think they were joking about this, guys…)

Connie updates?

Not yet
This is because the new character rig for 1.1 changes a lot of things

Characters suddenly couldn't interact with things or sit in chairs and such, so touch-ups were required

Idris hangar-ready?
Thank you for reading! We at The Relay really appreciate your support – it means a lot to us!