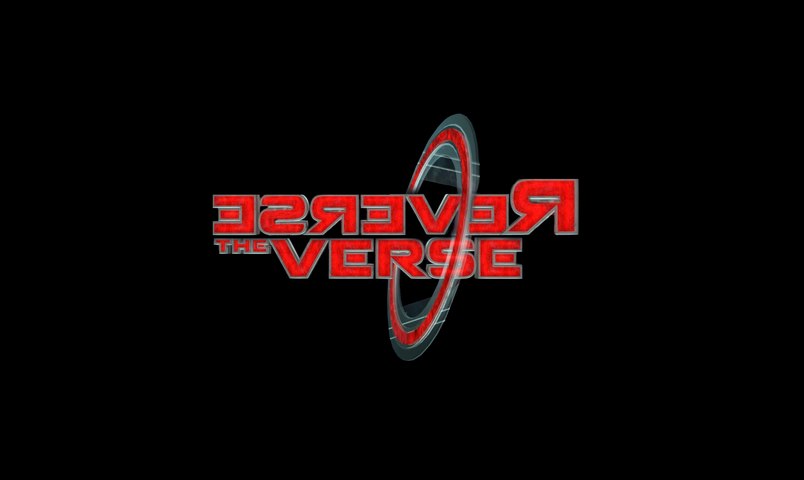 Citizens!  Check here for The Relay's notes on Reverse the 'Verse – Episode 46! Reverse the 'Verse Video Coming soon. Notes by Erris and Nehkara NEWS will be in BOLD, hijinks will be regular text...
Citizens!  Check here for The Relay's notes on Reverse the 'Verse – Episode 46!
Reverse the 'Verse
Video
Coming soon.
Notes by Erris and Nehkara
NEWS will be in BOLD, hijinks will be regular text, our silliness is in italics.
– I see Ben, Alexis, and Jenny.
– 11am over at CIG.  More people are arriving.  James Pugh, Chelsea, Alyssa
– The Clippers are probably a horse.
– SPAAAAAAAACE.
– Planets!  Mining!
– Jump Point piece on Oso system and the Osoians by Ben Lesnick coming today.
– Ben is forgetting what everyone's jobs are.
– Ben was solo hosting AtV this week, he did a good job.  Two more solo hosts before Sandi returns.
– James Pugh wrote a jump point article about something this week.
– Toast is in his law cave.
– Sandi and Ben are good friends and Ben misses her.
– They're talking about basketball. (I thought it was horses) Horse basketball. (best sport ever)
– Ship Shape logos on reddit are cool.  Make more!
– Alyssa will be a Scofield soon.
– They're going to see Mad Max tonight after work / a little bit during work.  But they'll come back after.
– Now they're talking about dipping pretzels in things.  Cheese, marinara, mustard.
– We're 12 minutes in, and they haven't actually mentioned a ship yet
– The MISC Reliant, third starter ship which is a two seater with loads of Xi'An technology, will be on sale starting next week.
– Price will come out later today
– Art Sneak Peek was a door from Nyx. As Nehkara theorized
– Nyx, Terra, and another system are being worked on in Austin.  Terra is quite far along.
– Turbulent meeting on Tuesday – people have asked for $5 gift cards, they'll bring it up.
– What type of benefits does the Xi'An tech do in ships, what are the advantages of using it? – Freelancer that infuses xi'an, lots is visual.  It's not that they're necessarily better, it's that they're different.  Like a toilet infused with japanese toilet technology.  Which is a terrible example, and Ben is immediately backing away from it. Biggest difference is the Thrusters, how the computers work, how the interiors look, things like that.
– Nothing has really changed about the FPS since the update last week.  
– No sneak-peeks on ships like the Connie.  Not ready to show it yet.  But when it is, they'll show us.
15 Minutes
– We get to see a lot of stuff.  Alyssa wants to take away our stuff. No she doesn't.  She just wants to keep some things secret so we can sometimes be surprised.
– CitizenCon tickets have no ETA… but SoonTM.  They want to be able to announce all of the details when they sell tickets. Who wants The Relay to have a presence at CitizenCon?
– No release date yet for the Herald.  Artist who was working on it is doing things for the Bengal Carrier for Squadron 42.
– Can you be arrested and put in a prison?  Not as long as they don't find out the terrible things you've done.  But yes, yes they can.  
– They have talked about breaking people out of space prison.  Even some of the early stories were about it.
– They want you to be able to do the things that are demonstrated in their official fiction.
– You can be a career criminal planetside as well as in space… Tony Zurovec will update on this soonish.
– CCU system update.  Disco Lando saw it.  It's coming along, looking good.  It'll be good once it's ready. 
– News from Around the 'Verse will eventually feature Behaviour, Turbulent, and Frankfurt.  It's a work in progress.
– They're going to be getting some footage of their new offices soon.
– Mustang rework – It's not getting a fancy redesign, it's just getting moved into the new damage system / new lighting system.  It won't be different, just prettier.
– Will there be spaceships?  Yes.
– Hornet is probably with Chris Smith, to get it into its new damage state.  It'll get that rework done before SQ42 hits.
– Anniversary sale will happen again this year in November, as always.
– Lisa is at her sister's graduation today.
– Won't give a hard or soft date for FPS release.  They will say NOTHING!
– It's being worked on, and the last couple of times they've put dates on it, development stuff got in the way / didn't go to plan.  So now they're trying to keep it a little more quiet so, once it is ready, they'll announce it and we can freak out. They also want it to be more feature complete than AC, and they want to bring everyone in at one time.  It's just requiring a bit more time.  More discussion about that 'in the future'.  
– Disco Lando DOWN!  Disco Lando DOWN!  (He came rolling into the screen and crashed into the wall.)
– Most common CS questions – Can I get LTI on my ship, I can't login to my account (cause I'm using the wrong login), changes all the time.
– THEY JUST MENTIONED US – The Relay has a dancing Ben embedded on their page (BECAUSE WE DO!)
– Will there be any ships that can morph into multiple ships? – Question just fizzled out and didn't get answered. From Ben – If we think of a cool way to rip that up, we will.
– Calix Reneau is here! :)
– People want a song about LTI sung by Ben.
– 16-year-olds will not be allowed at CitizenCon.
– James Pugh and Disco Lando will be doing a 24 hour Livestream starting at 10 AM Pacific tomorrow for charity.  It will be on CIGCommunity channel.
30 Minutes
– Controller balance – Things are balanced all the time.  No matter what CIG say about balance – they said they're willing to change the system to get it to work, and they understand it's not where it's supposed to be – it doesn't help that people flip out and say they're being ignored.  Constructive, not angry, criticism.  
– Bye Bye Star Citizen LTI, Fix your ship… [song fades away]
– No new modes coming to AC immediately.  New modes are in proposal stage… proving them out in small scale.  If they work out they will look into bringing them into large scale.
– Next thing we'll see is FPS.
– Posters are not important enough to shout about.  They want to do them but it's a fulfillment issue.
– Chairs are still a hot-button issue with CIG.
– Will there be a long time between FPS and Social?  Hopefully not but they're not ready to release dates for either.
– LTI will not be going away.  They can't make everyone happy.  LTI IS NOT A BIG DEAL!  It's a slight benefit to help out early backers.  LTI IS NOT A BIG DEAL!
– Ben comparing it to Privateer's landing fees which cost ~50 credits each time you landed and it was essentially not even noticable.
– Vanguard Variants – they have it going, and we'll hear about them when they're pretty.
– If they released everything just as it was being blocked out, we'd think it was final, and we'd freak out.  They have to hold onto things until they're a little locked down (even though nothing's locked down)
– Calix got 'grabby hands' working so you could play cards, but it was a prototype, but it wasn't pretty yet, so no-one's seen it.
– Don't insult each other in chat.  Or on the forums.  Or at all.  Be nice.  People still have feelings, even if they're on the Internet.
– Chris Roberts truly believes in Star Citizen, and it really comes across when you speak with him.
– Oka – They wanted him on the show, but he didn't want to, and they're not going to force it.  But Oka is apparently awesome.
– Fry Flee week – All of the Starter ships, Mustang and Aurora line, and all the variants, are fly free.
– Starfarer QA and Jump Point will be up later today.
– News on HOTAS – in plans, but still no updates.  Progress has happened.  Sandi and Ben did a multi-continental webinar (they skyped), for a design and planning meeting for the rollout.  There's a team working on it, they're passionate about it.  It's being worked on, and there're multiple things they'll be doing.  
– Reliant will be $50
– It's so cool (the Reliant).  James' second favourite ship.  Designed by Dave Hobbins (who is contracting ships).  Same jump from the Aurora to the Mustang (so, Reliant is two mustangs more awesome than an aurora)
– Concept sale, so it's just the standalone ship.  Will not include the game.  
– They do have Crucible information.  Not the play.  The ship.  It's currently in early early design stages, being reviewed by CR to make sure it's on par with all the other ships.
45 Minutes
– CCU's only exist when the ships are flyable.  So, as a concept sale, there will be no way to CCU up.  Once the ship is flyable, you'll be able to CCU.  
– It has the same flair as a concept sale, all the same….ITS A CONCEPT SALE.
– Is FPS delay affecting other releases?  Not significantly.  Sometimes when something needs to go out it's all hands on deck.  That's not the case with FPS, so there's no huge impact on large world or multicrew or anything else.  Everything else is still on track.
– There are no plans to add retroactive flair for things like the Freelancer and the Connie.  The ship models themselves will eventually be available in the game.  The Takuetsu models.  They'll exist in the PU.
– The Puglisi collection was named in memory of a fallen fan.  
– 23 million flair – with 1.1.3 (which came out yesterday), anyone who backed before 23 mil gets a 'distinct' Xi'An ship, a collectors edition.
– Gamescom 2014 trophy should be available soon.  Behaviour's goal is to have it done before this year's Gamescom.
– The Scythe is coming.  It's being worked on right now by tech designers.  Should be good.  That'll allow the folks who bought it ages ago will be able to fly it.
– Cheating and hacking – They're against cheating and hacking, and they'll do everything they can to stop it.  They just don't know what that'll be, but it'll evolve as it goes.  Philosophy is to be reactive to it.  People will find things they didn't think of, and CIG want to be able to be so in touch with the community that they can say, here's what people are doing, here's how to fix it.  They will be vigilant!
– Travis is here!
– Shooting people in the face.
– Travis was going out car shopping and shaved his beard off to look more… employed.
– Guns cannot be set to stun at this time.
– Travis estimates that the FPS module will arrive sooner than you expect but longer than you'd like… ™.
– SATABall: Space Rugby with a stun gun in a zero-G environment.
– You will not be able to attack people with frying pans at this time.
– The FPS Module is Gandalf… it will arrive precisely when it means to.
– Dual wield guns in FPS – not at this time, but probably later.  
– One-shot headshots are a hard maybe… it depends on what armour is equipped and what weapon you're being hit by.
– EWAR will probably be able to affect thrusters, causing a ship to spin out of control.  Not necessarily any weapons that'll be able to do that.  
– Travis is having a hard time leading them out of RtV.
– And that's it!