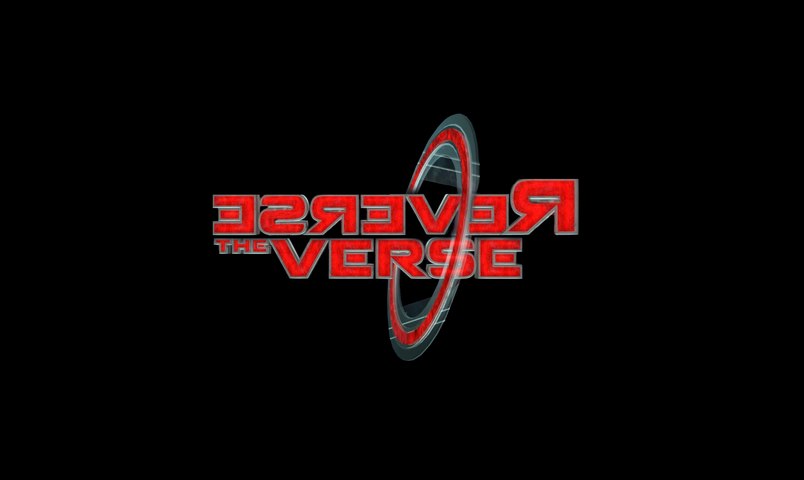 It's Friday which means Reverse the 'Verse! Check out The Relay's Liveblog Transcript by CanadianSyrup & Erris Notes in Italic are The Relay thoughts. Notes in BOLD are important news. TLDR(Too Long; Didn't Read) Special...
It's Friday which means Reverse the 'Verse! Check out The Relay's Liveblog
Transcript by CanadianSyrup & Erris
Notes in Italic are The Relay thoughts. Notes in BOLD are important news.
TLDR(Too Long; Didn't Read)
Special guest was Will who was the former community manager for CIG and now works as a community manager for World War Toons.
2.1 Launched this week with the Sabre now in hangar along with the Freelancer and Vanguard now flyable as well as a host of bug fixes.
Monthly report came out on Wednesday The Relay has a summary of this report as well
Alexis is reworking the subscriber perks along with getting ready to launch the upgraded subscriber landing page for Feb 1. Subscriber flair also comes out today which is a set of display UEE Marine Armour, it is not wearable but looks very cool.
Manchester has cleared out the Concierge queue and is working on the regular queue now.
Bad News Baron is selected to stream for twitch itself, not affiliated with CIG, until march and has chosen to stream Star Citizen during that time.
VR is coming along, but is taking time because of the hardware changes the rift has had, along with Crytek also making VR implementations and are waiting for things to be set in stone before they commit fully
There will NOT be a January livestream
They're looking into streaming competitive Sataball on twitch, but nothing is set in stone, just talks. Tuesday will feature a gaming segment in the distant future and may use that as an opportunity to feature such things.
2.2 may or may not be in January as they don't even know yet, but they're already having talks about 2.2 and meetings. It's likely a PTU will make it before then, but no guarantees.
Glaive is being worked on, but they're very busy with a lot of stuff so it will take time for refinements
No details on the "Small corvette" Yet.
No work on the Orion apart from concept has been done yet.
Character creation is coming along, the November livestream had some videos on that, the hard part right now is hair.
Video of tour of the LA studio will be in the future, but not soon as it's still being built in certain areas.
Community thinks Disco hates the Cutlass, but he fiercely disagrees
Details on how the Starfarer will do X or Y are still being determined, it will go into the hangar soon and in that time they'll figure out what they need before it becomes flyable
CCU Downgrades is coming along, Ben will be asking Turbulent for an update.
Ship security is a thing they are working on.
Randy Vasquez who has gotten the Caterpillar started and fleshed out in concept has been promoted to Associate Producer and is no longer working on the Caterpillar, however Kirk and Elwin are working on it now and Randy is making sure it's on the right track, it's his baby.
Full Transcript
Soon tm
They've had to do the intro 3 times because "Reasons"
Welcome to Reverse the 'Verse! I see Disco, Ben, Alexis, Justin, and a special guest! Will who used to be a Community Manager, and now works on World War Toons
Will started Reverse the 'Verse
'What is the purpose of Reverse the 'Verse?' Weekly informal livestream with the fans. If you want info, tune in on Monday, Tuesday, Wednesday, Thursday, if you want to know what the Community team did this week, tune in Friday.
Week in Review – Ben – 2.1 launched to PTU! New ships, new missions, more stable, it's pretty good.
Disco played for five hours last night. There's still a ways to go, but it runs much better than 2.0 did.
Ben put out the Monthly Report on Wednesday. We summarized it if you're interested.
2.1 and the Monthly Report basically consumed the entire week.
There's a LOT of talking going on. They're talking about wallets right now. Disco and Will have bi folds. Everyone's pulling out their wallets.
Week in Review – Alexis: reworking the subscriber perks, getting ready to launch upgraded subscriber landing page. New logos, cool video, will go live February 1. New page, new perks, new subscriber flair series, new flair today. Todays is a UEE Marine Armour, last piece of the Puglisi collection. Armour is not wearable, but it's cool lookin'
Manchester crew are powering through CS tickets. New manager, new tickets, they've cleared the Concierge queue, working on the regular queue now.
Week in Review – 'Money' – Got lots of footage from Sandi from overseas this week, cutting it into AtV. New episode of 10 for the developers on Monday
… they're trying to explain 'cut footage together' without using the word 'edit'
I can't really explain what's going on in words, I'm sorry. They're being very silly right now. Talking about VHS tapes now.
Week in Review – Will – Will is now community manager for World War Toons. VR game, FPS, free-roaming. Coming out on Playstation VR and Oculus. Not sure when it'll come out. Still deciding on a release date.
Teaming up with Xsplit guys, they'll be at PAX South, if you want to try the game / VR / meet Will.
Lots of talk about VR
[600$ for Rift?] Will hopes there's method to the madness. It might be a higher pricetag to stop preorders from selling out immediately.
Thinks that Playstation's in a prime position; if they come in at a lower pricepoint, it's a good opportunity for them maybe?
Ben ' Lando's not a good person'
Will's also meeting up with Bad News Baron and WTFOsaurus
Ben is a BNB fan
BNB has been chosen by Twitch to be on the front page of twitch. Baron will be streaming Tuesdays from 2-4, or 4-6, in some timezone, who knows. For every Tuesday till the end of March, and he'll be showcasing Star Citizen each time, and CIG will give him stuff to give away to fans.
There are workers on the roof at CIG. Maybe we'll get a surprise guest through the skylight
CIG didn't pay anything to get BNB on the front page of twitch. They're very frugal with their money.
It's now Question time.
Ben was in a ship scheduling meeting yesterday. Apparently it's 'not good' for the Banu.
[When Will was here, they started working on VR for SC, how's that coming?] 'Not Great?' (Ben jokes) They're making it a priority this year, but still no support for this build. They had it before, but things kept changing for the Rift, so they decided to wait till the Rift and the CryEngine support standardized.
[January livestream?] No, there won't be one. Not a dedicated one though. They need to wait till they have something impressive.
John Rhys Davies wasn't on schedule for the December livestream. Sandi walked up, and was like, hey Jared, John Rhys Davies wants to livestream, can we do that? (during the livestream. It's why it was chaos. They got him on at the last second)
Lando's geeking out about John Rhys Davies
Disco met Billie D Williams again this week.
Justin – 'Oh so you met Lando?' Lando – dies
[Competitive sataball or racing broadcast on Twitch?] Talked about it in the fast. Not there yet, but they've looked into doing it. Eventually they'll replace the Tuesday show, and that should be gameplay focused, whenever they get that running.
[With 2.1 out the door, is 2.2 still the January patch?] We'll see. They'll follow the same process. It'll go on PTU as soon as they have a viable build, we'll see what happens. They're also not going to tell us what to expect in 2.2, they're still putting it together.
They're talking about a 2.1 patch, and people are already in 2.2 meetings planning 2.2 stuff.
[Glaive being worked on? NPC version is in a sorry state] Whole game is being actively worked on. All ships are being balanced and edited. If you run into issues, report them to the Issue Council.
[Details on 'small' corvette?] No. It's just called small corvette. Ben mentioned three ships that're happening – Prowler, Pirate Interceptor, and small corvette. There's also a backlist of others they want to do, but they're not 100% sure. Small mining ship, drake dragonfly, etc…
[Argo shuttle with a quantum drive?] No. It's a snub fighter. No jump drive.
The Argo might be able to be hangar ready somewhat soon though, if people want.
[Browser games?] vanguard force was the last one. How do you follow up to Vanguard force?
[Work on the Orion?] No work on it yet.
[Will, favourite ship?] Cutlass. Pieces found in a junkyard bolted together, let it fly.
[Subscriber vault this week? Ben forgot. They'll get it out later today.
They're working on getting more art into Shotgun (which is the internal art collection thing). They had a meeting about it yesterday, and two hours later they've got like 500 new images.
[How far with character creation?] In the November livestream, there was a whole segment on that pipeline. Other than that, PU stuff is coming along, we'll hear more about that next time they go interview people in Austin. They're talking a lot about hair apparently. Lots of plans, they're figuring out hair, people want lots of options so they're making sure it's a robust technology.
Ben is now telling a marriage 'in joke'
There are visitors now. people have arrived. Randy Vasquez. They're all speaking very quietly. There's also someone in the Finance / Legal side, didn't catch her name.
I see Mark Abent and Matt Sherman. Tom Hennessey came out of his cave to tell them all to have less fun.
Guy working with Sandi on the Marketing side showed up, he's trying to find a venue for CitizenCon. Cit Con is in LA this year. They'll have an exact date eventually.
[Jukebox isn't working?] No clue. None of them are QA. They're gonna go get QA though.
Ben did see a bug where fish disappeared. One fish was eating other fish.
Disco spent Wednesday morning testing the fish. He counted all the variations of the fish. There are 2 different fish tanks, three different fish, making sure they all worked, etc… if you have all the fish, they all show up apparently.
[Video tour of new studio?] In the future. It's still being built. They're putting in flooring today.
Vinny Sinatra is now here, he's QA in LA.
He's been monitoring 2.1 feedback, it's looking good so far.
Lots of Vanguard talk. Nothing is final.
They're still working on the Connie too, hopefully it'll have a fix soon. Some HUD elements are missing from the Cutlass, it's on the list. Ben 'No it's not we don't care about the Cutlass'
Ben makes that joke because the flak comes on Disco.
[Disco, why do you hate Cutlass owners?] He loves the Cutlass. He did the shipyard post and… check his Twitter account. His father is texting him about his Cutlass.
Now Lando's getting texts – Why do you hate the Cutlass?
Joice is the new face from Legal. She used to be in a separate office, now she works in LA. Legal / Finance are now in LA as well.
[How is the starfarer going to dock with Port Olisar?] Just getting into the really big ships, so something like Starfarer is being sorted out for how it'll work with the Hangar and Port Olisar. Still being sorted out. They're still working on getting medium ships into the actual game.
Starfarer will go to the Hangar and will be hangar ready only for a while before it becomes flyable.
They all want the BMM to be done, but it doesn't make sense yet.
Across the board, realistically they'll get the base of all the ships in before getting any variants in. Can't do everything all at once now. Only so many people and so many days. They do want more people though. If you're good with CryEngine… They're hiring all across the board.
[Does Ortwin know you crashed his drone?] yes. They know. And they've crashed it into his office. He know.
[Ship Specs Page update?] Just had a meeting yesterday. It's on the way. No ETA yet, but it's in active development.
As they get closer to the component refits, they're working on getting all the information cleaned up. Keep in mind, stats on ships will change. Everything will change.
[Updates on CCU downgrades?] Ben will check with Turbulent next week. Main Turbulent heads are coming to LA next week to answer questions, so Ben'll know more in a week or so.
The web platform is incredibly integrated with the project now. Much more integrated than anyone thought it would be at first.
No progress on hangar loaners yet. They're still just for flyables. They'll try to do that, at least for the Gemini, but it's a WIP.
[Will Snoop Dogg have a voice role?] Please. Disco's met him twice.
Disco worked on a music video of his. Anyone that works on his music, can sign the wall in his personal studio. Because Disco wasn't important, he got to sign in the bathroom.
Something about crabs…
They're talking about very strange things now.
[Homage to David Bowie in the game?] It'd be Space Odyssey. Or a ship skin with Ziggy Stardust.
[Ship security?] It'll come.
They're all talking. All of them. At once.
They're talking about bathrooms.
Issues in 2.1 that they know about – Vanguard and its current performance, which is not final. It's performing a little too tight maneuver wise right now. The shields issue they know about, it's a little squishy right now.
The Vanguard is one of the first ships built with the new components from ground up. Which means that not everything it needs for the shields to work properly is set up yet. It has its shield generators installed, but they're not playing nicely together yet. The Vanguard exists in a slightly different system from the other ships, everything'll even out a bit once the new component system rolls out.
Component changes are a giant set of sweeping changes, so prepare for balance issues and changes and nothing is final.
[Has Randy stopped working on the Cat?] He has. Since he switched over to Production. But it's in Elwin and Kirk's hands now, and he's talking with them.
It's planned out really well.
Sounds like they've done a lot of work planning for the Cat, for modules and everything it needs to be the modular caterpillar it needs to be.
And that's it, they're out of time.
They do a lot of video content every week, this is their turn to relax and blow off some steam.
Check out World War Toons.
And that's the show!