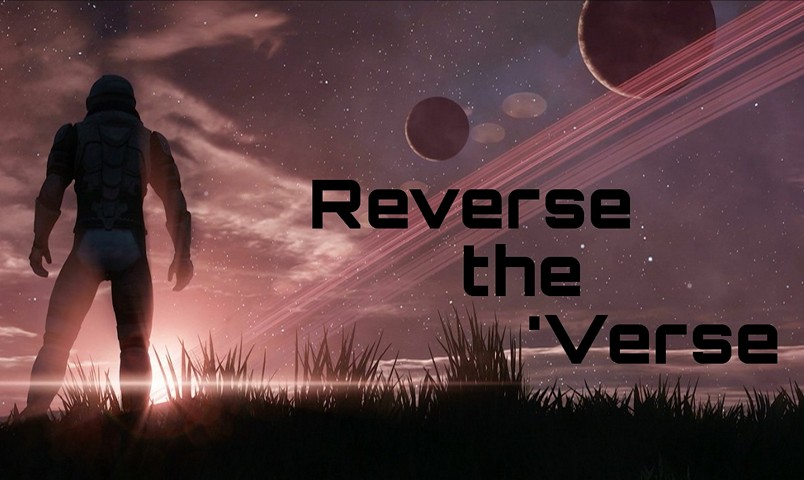 Hello there fellow Citizens!  Check here for our notes from episode 41 of Reverse the 'Verse! Reverse the 'Verse Notes – Will Lewis is gone.  They miss him, he did a great job.  They're adapting...
Hello there fellow Citizens!  Check here for our notes from episode 41 of Reverse the 'Verse!
Notes
– Will Lewis is gone.  They miss him, he did a great job.  They're adapting, right now.
– FPS module – Travis is there working on polish.  The best indication of how it's going is that they're putting together a design post about it, and they're getting screenshots ready for it in seconds.
– Sneak Peek for this week was the Starfarer.
– 1.1a is Very close.  QA is looking at a build right now.  It's at the point where it's on the PTU, but not yet public.  More information hopefully later today.
– The increase in people playing has been great.  Concurrency has doubled since PAX and SXSW, which is helping reveal lots of flaws.  Guys in Austin are doing a great job trying to fix it.  The increase in players has been invaluable.  More people playing equals more people breaking it, which will equal a better game in the future.
– GamesCom – Expect news by the end of next week hopefully.
– Citizen Con news – In about a month.  Working on cool stuff for this.
– They did a post-mortem on their last events, but they think, especially PAX East, there wasn't enough to do.  Weren't enough staff or giveaways or anything.  So they're putting together more interesting stuff for Gamescom and Citizen Con.
– Expect to see more from Frankfurt soon – Ben just got a cut of the 'inside Frankfurt' video today, that has to be approved first, but we should be getting it…if not this week then next week.
– Was the Vanguard being fast tracked for SQ42? – Ben's not sure if it's set to appear in SQ42.  It wasn't really fast tracked, it came in at the same time as the Hull series, it's the first of the Wave 4, Hull is last of Wave 3, and hull's just taking longer cause they're turning it into a whole series of ships.  Vanguard just happened to nudge ahead.
– Apart from the Hull, what are the next two concepts?  Ben can't say yet, because he doesn't know offhand, and it's going to be a bit of a race.  Concept going on Reliant, Endeavour, Crucible, etc… Four or five out for concept right now.
– The Community team gets frustrated with the community sometimes, but it's still the best job in the world.  They really believe in what they're doing, and they believe that the work they do matters.  They're usually not very stressed.
– Corvette concept sale this year? – TBD
– Santa Monica and Turbulent don't have their monthly updates in yet.
– Illfonic are a bit busy, that's why their monthly update isn't in yet.
– Update on the Merlin – soon-ish.  It's needed, so it'll be coming soon.
– No updates on Carrack – Still waiting on technical designer.
– No known Herald variants.
– Endeavour is in the process of being concepted.
– No deliberate separation of module releases per se.  Many things to take into consideration.
– Vanguard getting some changes based on feedback – something very minor though.
– Endeavour – wave 4 concept ship.  It's the hospital sized science platform.  It's a bigger ship – very modular, so it can take multiple roles.  Science is a broad term.  It can do research, help with mining, scan things, very modular so it can have a lot of different roles.
– The Trout concept sale has been pushed back indefinitely.
– There will be a "real" vault update today.
– We will learn more about Wave 4 ships as they come online.
– No idea of water hangars will happen or not.
– 1.1a is adding the Gladiator
– The Herald is looking good – it's being put in engine now.
– No news on if the Idris will be locked so it can't be gifted – something about federal gifting laws.
– Cutlass is being reworked in Foundry 42 – variants will be adapted after the Black is done.
– More Empire Reports are going to be filmed at the YouTube stage soon.
– James broke the aspect ration on this week's RtV. [Will used to set up the stream.]
– Vanguard does not come with torpedoes 'Torps' by default.
– News on the Phoenix in the near future – Constellation's being worked on right now.
– They're talking about how Star Citizen is a cake.
– Now it's a burrito.  AC is beef, FPS is cheese.  Something something.
– The 100gb thing went 'viral'.  If you go back to the initial post, he's saying it COULD be bigger than 30 gigs.  There is NO guarantee that the game will be a 100 gig game.  There'll be many variables when it's finished – how much is stored locally, how much is streamed, etc…
– 3 year sub perks going out today.
– Jenny is here! (in Santa Monica)
– The inside of the Cutlass is changing, they posted previews of that a few weeks back.
– SXSW skins will be put up in the store…as soon as Turbulent can put them up.
– Minimum age for Gamescom is probably 18, but they'll check and let us know.
– Next Friday – details on GamesCom event.
– Sandi and Ben will dogfight in two weeks.
– The Caterpillar probably won't be able to grow and shrink by adding/removing modules.  Ben forgot the Caterpillar existed (this does not mean everyone did… just him briefly.  He is going to check up on its progress.)
– Star Marine hoodie will available in the next month or two.
– Baseball hats will be available in the next few weeks.
– Star Map ETA – Chris is making it a priority.
– Jenny is in charge of social media.  'Synergistic Synergy!  Paradigm!  Metrics!'
– No update on the Merchantman.
– Boarding – The FPS module… BUT IN  YOUR SHIP!  Latch on and get on board.
– No current plans for an event in Asia.  Notoriously hard sell in Asia, so…yeah.  Agitate for it, if you're in the region.  People have to tell CIG they want them there, for them to go somewhere.
– Avenger variants are not forgotten or lost.
– There is a little bit of space in the Vanguard for cargo… not much and not dedicated to cargo.
– October 10th is CitizenCon in Manchester, UK.
– They're going to do something up in Montreal later this summer.
– Xi'An Volper bomber in concept.
– FPS will launch with Zero-G arena combat.
– They're working on Esports modes for Arena Commander.
– Alexis is doing an interview with Behaviour next week.
– Next Deep Dive Design post is either tomorrow or next week -> FPS-related. Stance and Breathing stuff
– Systems will be in place to prevent insurance fraud.
– Any ship will be CCUable in the future.  The system is in development with Behaviour.  Direct paths from every ship to every other ship. (still needs to be flyable)
– Year 3 subscriber rewards will be going up today.
– Org 2.0 is still in development.  Chris wants to make it more of a priority to get done.  Org Logs and such.  Some things might come earlier than other.
– More weapons in VD soon.
– Research and development on Planetary procedural generation underway.
– CIG have no plans for Pax Prime so far.
– More T-shirts coming but not soon.
– Chris Roberts leaving this Saturday for Manchester.  He will be gone for a few months to direct the performance capture shoot for Squadron 42.
– Space Plant, GamesCom 2014 trophy, and much more are in the works.
– Cities will be fairly large on Planetside.
– In the early days at Santa Monica, Travis Day did everything… PC setup, payroll, everything.
– Is Star Citizen going to be awesome? It will be awesome.