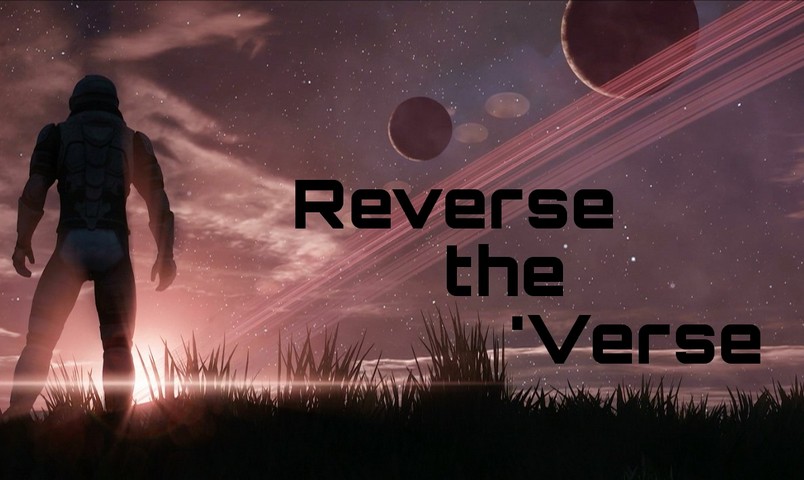 Hey Citizens! Here are my notes from the Reverse the 'Verse episode from January 15th. Reverse the 'Verse Episode 30 Link – Patch 1.01 is not happening this week. They've run into more issues. –...
Hey Citizens!
Here are my notes from the Reverse the 'Verse episode from January 15th.
Reverse the 'Verse Episode 30 Link
– Patch 1.01 is not happening this week. They've run into more issues.
– Subscriber flair and weapons have also been moved to next week with the patch.
– Fly-free weekend this weekend for the Mustangs.
– PU Townhall on January 23rd not livestreamed but will be recorded and released throughout the week afterwards.
– voidAlpha finished their contract. They've moved on to other things. On great terms with the studio still and are literally family.
– BAFTA was @ CIG with a film crew yesterday. It was insanely busy.
– Ship summit and network summit yesterday as well.
– Chris is in Austin right now. Back to Santa Monica on Monday, then back to Austin on Thursday.
– Piracy probably will be discussed in one of the panels @ PU Townhall.
– Operation Pitchfork will enter into the lore of the game.
– Idris will be complete well before the Javelin.
– Missing noseguns on the Hornet are intended… may come and go as balancing is continued.
– Host of AtV with Ben will not be Rob Irving as he will be traveling.
– Starfarer will be "completed visually" in the next few months.
– New merchandise pre-orders finish on January 23rd.
– Individual physical items are back in the store for a limited time until January 31st.
– Most of the Austin office will be at PAX South event along with Sandi, Ben, CR, and James.
– Next patch will fix Vanduul Swarm Co-op.
– Orion and Hull C production cycle locked down. Very happy with what has been decided for design for both ships.
– Genesis Starliner and Bulldog were launched into concept this week.
– Gurmukh will be doing the MISC Reliant after the Bulldog.
– More Vanduul ships will be added to Arena Commander. Tons of Vanduul ships in the Foundry 42 pipeline.
– CIG would like to implement some of the features of Voice Attack in the game itself.
– There is a larger Banu ship that has had some concept work done.
– Aurora ES to MR upgrade coming next week.
– To help eliminate the confusion for new backers, it is likely the requirement to buy module passes separately will be going away and the game packages will just go up by $5 and include the module. (As I understand this, a package that was $30 before AC would be $35 now and then $40 with FPS and $45 with Planetside and include access to all of those.)
– More maps for AC being discussed.
– Accelerated Mass Design (AMD's in-universe alter ego) will be detailed in the next Jump Point in a piece written by Ben.
– Fly-Free weekend for the Mustangs this weekend will include the Delta and Omega.
– More details on PU Townhall: All panels and Chris' presentation will be recorded and uploaded over the following days.
– Will: "WWE Immortals is perhaps the best thing that has ever come out."
– James: "Fruit Gushers are OP."
– Ben: "Operation Pitchfork is going to push us to make a better game."
– They were able to record two episodes of 10ftC yesterday so it will return soon.
– The community team is very excited about the hand stamps for the PU Townhall event (some of them only show up under a black light).
– Lots of design posts in the process of being created for the million dollar marks over the holidays. It will take some time as the designers are very busy right now.
– There will be an alliance option in the Org system.
– After January 31st, customer service will NOT be able to unmelt old physical item packages.
– The plan is to have private matches back in the next patch as well. Ben: "Of course, the plan was never to break them in the first place."
– Dennis talking about the DirectX 12 implementation, Mantle, Nvidia's Maxwell and Intel's Haswell. These are important for CIG and they are looking forward to taking advantage of the technologies. (Nothing unexpected here – CIG has always said they want to take advantage of every new technology and push the boundaries as hard as possible)
– A few people aren't happy with the Bulldog name for the Aegis deep space fighter… but CIG likes the name and it's unlikely to change. If it does, it will be closer to completion.
– Arena Commander Credits are still due for AC V1.1.
– Of the Cutlass variants, the Black is probably the best suited for exploration when you purchase it. It would need some upgrades though.
– More hoodies are possible, especially with the new system of pre-ordering physical merchandise, but people need to speak up on the forums.
– Star Citizen AMD codes need to be redeemed by the end of January. CIG has no deadline, but AMD does.
– CIG is hoping to do another run of codes with AMD as it has been a huge success.
– Hangar flair that attendees to the PU Townhall get has something to do with the new paint system.
– CIG really hopes to do the physical star maps rolled rather than folded.
– More detail on the AC maps comment:
Ben: "We are talking about more maps for AC. Actually, I saw that in the leads meeting just the other day. Somebody was asking where the hell the additional maps for AC were."
James: "Was it Chris?"
Ben: "It was not Chris, but I could see that Chris was like: 'Yes! This guy is asking the right question.'"
– Accelerated Mass Design will make other products, since they are an in-lore company and not necessarily in association with AMD.
– AtV and RtV will both be happening next week from Austin.
Thanks for reading, I hope the notes were helpful! :)
~Nehkara