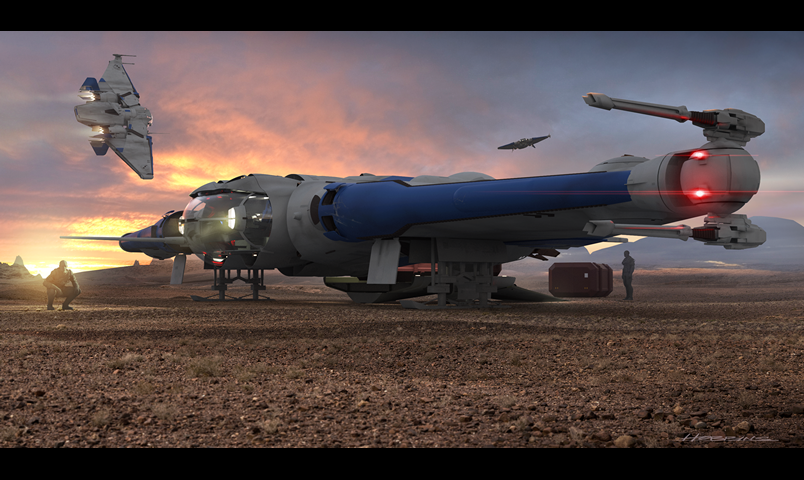 The May Monthly Report came out, and it's a long one! We've trimmed off the fat and condensed the important bits for you here. May Monthly Report May Monthly Report Recap:   CIG Santa Monica...
The May Monthly Report came out, and it's a long one! We've trimmed off the fat and condensed the important bits for you here.
May Monthly Report Recap:  
---
CIG Santa Monica
Design
MISC Reliant reveal and concept sale went up.
Over 19,000 sold!
Balance pass for missiles, specifically CS missiles.
Tempest, Stalker, and StrikeForce missiles are more vulnerable to chaff.
All missile lock-on times have been increased from 2 to 5 seconds.
Crusader Industries Genesis Starliner making progress.
Physically based damage system continuing to make progress.
Ballistic and energy weapons will have unique benefits.
Ship and Shield health, Powerplant output, Cooling rates will all receive similar updates.
John Pritchett and Pete Mackay are dialing in thruster handling.
Ship build out and component design will happen faster in the future thanks to back-end work.
Art
Optimization for HUD and UI. Holographic elements can be rendered more efficiently.
New helmet interiors have been designed for all FPS characters.
New damage system is more efficient and should allow larger scale gameplay due to fewer draw calls.
Also sets the stage for debris salvage and ship repair.
You can now shoot off and claim a gun from a ship, for example.
Engineering
Radar 2.0 is done. Anything can be made to show up on the radar given the situation, including things like grenades.
New signature type: decibels. Includes footsteps, weapons fire, and other audio sources.
Item system for attaching items to the player character (like tactical flashlights) is making progress.
---
CIG Austin
PU Art Team
Nyx>Delamar>Levski landing zone is in final art stage.
Stanton>ArcCorp>Area18 landing zone is being optimized for better performance ahead of Social Module.
Anti-griefer/criminal turret concept art is finished.
Marine and Outlaw characters are done. Now focusing on SATA ball characters.
Doing R&D on Hair and Swappable Clothing ahead of Social Module.
Cockpit and gunner templates, g-force animations, grabby hands all getting some love.
PU Design Team 
Occupations being worked on: Pioneer/Explorer, Mercenary/Escort, Bounty Hunter, and Smuggler.
First draft of the new Universe Simulator (formerly the Economic Simulator) is finished.
Now includes more than just economy: "ability to create elementals and composites, the ability to create a planet within a solar system and assign it data, and the ability to create occupations for NPC's and specify execution logic for each occupation."
Magnus>Borea>Odyssa and Helios>Tangaroa>Mariana landing locations have gotten initial designs/layouts.
PU Engineering Team 
Generic Instance Manager has been completed. This will improve matchmaking and party. Should be in the upcoming FPS release.
Universe Simulator proof-of-concept has been delivered.
First iteration of Solar System Server is being developed.
Player Info Server and Presence Server rewrites delivered.
Version 1 of Useable Editor is finished.
Character Archetype Editor making progress.
Prototype for Mining occupation is finished.
Live Operations 
Testing FPS.
Community Bug Council and Server Status Page have made progress.
Using FPS to test new launcher and patcher, but still needs more polish.
---
Foundry 42
Engineering 
Conversation system is making progress, including multiplayer implementation.
Personal Arc Welder is being fleshed out.
Looting system has been revamped using an item port system.
Hydraulic door security has been implemented, including an override system that uses the Personal Arc Welder to access the hydraulic pumps.
A medpack has been added to FPS. It's a syringe-like item.
There are 2 forms of collectibles, items that can be physically looted, and information items that can be scanned.
Graphics 
Automated system is being used to find meshes that can be combined for graphic performance improvements.
The VFX team has been improving the particle lighting system.
Fixing FPS-related bugs.
Making fixes to "large world" rendering which allows CryEngine "to work with practically unlimited map sizes."
Design
Continuing work on chapters of SQ42.
Motion capture shoot in London continues.
Internal vertical slice is leading to confrontation of core gameplay mechanics and development of features for "experiential, dogfighting and FPS scenarios."
Art 
Vanduul fleet is concepted, with just turrets and guns to be worked on.
More Squadron 42 storyline art has been worked on.
Environments
Vertical slice has been main focus.
"Particular focus has been placed on player traversal through the scene, rewarding exploration, great vistas and composition, and of course top quality artwork."
VFX  
Working on sparks, steam, fire damage, space storms, turret VFX, muzzle flash, tracers, impacts, and various ship effects.
Ships   
Idris is coming along nicely and might have a few surprises!
Working on uniformity among manufacturers.
Starfarer interior is blocked out.
ARGO needs a shader pass, and the Mining Drone is getting some work.
Audio  
Wwise transition hasn't been as smooth as expected.
---
Foundry 42 Frankfurt   
Engineering   
Moving codebase to 64 bit.
Progress on zone systems and ship-local physics grids.
New systems are being tested with Retaliator.
Started R&D on procedural generation.
Many major tasks close to joining Star Citizen code mainline.
AI  
Began unifying CryEngine Communication System with the CIG Contextual Reaction System.
Began working on CryEngine cover system to connect it with Kythera.
Started prototyping the functionality to have a navigation mesh attached to a moving spaceship.
Began improving Kythera Behavior Tree system.
Audio  
Continued converting old FMOD code to new Audio System.
Rolled out the set of new audio asset pipeline tools for simplified workflow.
FX  
Researching various types of fire.
Ranging from small fire and debris to enormous fires and explosions.
Also focusing on realistically blending in smoke.
---
BHVR  
Focused on polishing, debugging, and helping other studios, especially with the FPS module.
In-game chat, emote system: (/dance /dothebender), FPS Module, multi-seat and FPS load out lobbies.
Improved the chat system in the Social Module.
Implemented first version of conversation tabs for public, private conversations.
Fixed some flairs, the holotable, and some doors.
Created base spawning system for multiple players in planetside locations/hangars.
Created set pieces for an industrial mining planet. Will be used inDelamar, Nyx (but others as well).
Updated some legacy objects to be up to new visual/technical standards.
Refining locations on Terra Prime, Marianna and Odyssa, and creating new interior locations.
mobiGlas has made lots of progress, now has animations.
Buying, selling, and displaying UEC balance now work.
First pass on UI, code, and visuals for microTech Kiosk.
"Some shops and other locations around the verse have microTech kiosks which are used to show holographic representations of extra large products that don't fit the location."
First kiosk will be in Astro-Armada.
Personal locker (separate from the flair item) is being worked on.
"This locker will be used to not only display weapons but to prepare loadouts in order to quickly change your character's equipment for the right job."
Flair item and other secret merchandise for this month is completed.
---
Illfonic  
Working on new jukes, starts, and stops.
There are unique animations for each speed, direction, state, and possible change. Lots of work!
Work continues on zero-g and SATA Ball.
Working on playability and visual cues for SATA Ball.
Players should be able to easily find ball, easily navigate to it, easily pass it, etc.
Working on converting Golden Horizon station items to work like they will in the PU, so they can be shared with other levels.
Polishing weapons and creating a unified rail system for attachments.
New VFX have been made for SATA ball and some have already gone a first polish pass with Chris' notes.
---
Turbulent  
Starmap  
"We now have full artistic designs for the top-level Galactic Level view where all star systems are laid out, showing their Jump Point connections."
2D HeatGrid for showing politics, crime, economy, etc. has made progress.
"Major UI component" called the "control disc"  is included in this art pass.
Disc is how you interact with the StarMap, and might be an in-game component.
Community  
Completed interface mockups for the Community Hub.
Will include images, galleries, videos, streaming channels, podcasts, etc.
More to be shown "soon."
Issue council  
Core coding completed, "including data models and system level API."
Actual UI is being designed.
Launcher
Completed prototype rework of Star Citizen Launcher.
Based on BitTorrent technology.
More efficient in size and speed, and first step towards a web-driven launcher.
Hangar configuration, future inventory, REC activation tools will be in the launcher, in the future.
---
Moon Collider  
Worked on AI pathfinding.
Big changes to AI behavior trees.
Designers can now create/edit AI behavior trees more easily and with a better UI.
---
Community  
Ship Shape made its debut on Around the Verse.
A full season has been ordered of Mark's bi-weekly show: Bug Smashers!