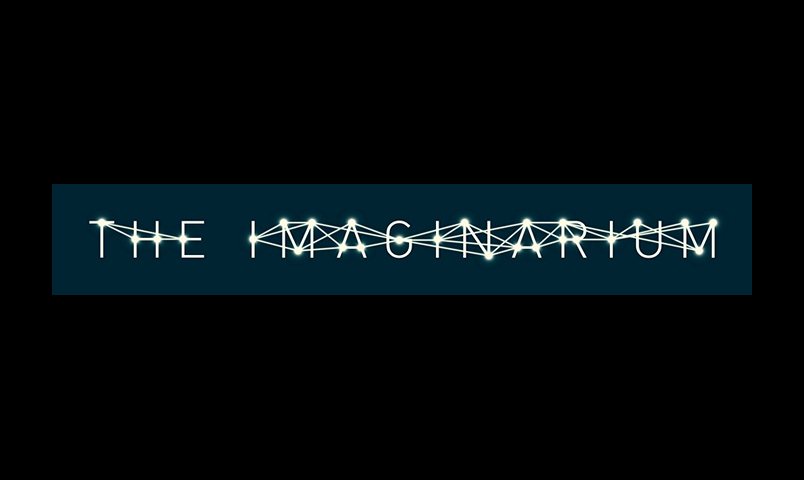 Greetings fellow Citizens!  Below we have the new Inside CIG piece on Imaginarium, a motion capture studio founded by Andy Serkis, who are working with CIG on Star Citizen. TRANSCRIPT Inside CIG: Imaginarium, with Ben...
Greetings fellow Citizens!  Below we have the new Inside CIG piece on Imaginarium, a motion capture studio founded by Andy Serkis, who are working with CIG on Star Citizen.
TRANSCRIPT
Inside CIG: Imaginarium, with
Ben Lumsden, Head of Studio
Hi, I'm Ben Lumsden, and I am the head of studio here at Imaginarium.  Imaginarium was set up with the premise that we could be a center of excellence for the art and craft of performance capture in Europe.  Performance capture is a fantastic technique, it's a fantastic set of tools, that gives you life and soul going into a character.  It works in conjunction with traditional keyframe animation, which is in itself a fantastic skill set.  But performance capture, I would say, is a new art form, or relatively new, certainly in the world of films and video games.
We're really excited to be working with CIG on this fantastic project, Star Citizen.  It's a really exciting project for us to be involved in.  Working with Chris, who's a visionary, and his fantastic team, who have a huge scale and ambition for what's a very exciting project.
Steve Bender, Animation Director, CIG
One of our goals in SC is to create as realistic of a world that we can.  One of those ways of doing that is to utilize motion capture and performance capture as a tool to allow us to be able to create a whole lot of motions, a whole lot of situations, whether you're on a planet that's very wealthy or religious or a nightclub or things like that, that gives us the ability to make a whole lot of content, and to make unique experiences on each planet.
Michael Barcley, Lead Level Designer, CIG
As lead level designer, I"ve been brought down to consult on the various environments that we've worked on at CIG, trying to add as much expertise as I can to guide the motion sets that we're going to be recording, and where the performances are actually being shot.  You know, what kind of atmosphere and what kind of emotions we're trying to convey in each part of the level.  It's the first time I've been on a motion set, and it's been awesome.
Phil Meller, Lead Designer, Squadron 42 and Dave Haddock, Lead Writer, CIG.
Phil – So, we've come over this week, just to get our heads around the way it works.  It's been an eye opener.  The process involved, like, we'll go off and write a list of anims, and we'll plunk in 'pirate walks up to door and kicks it', but then Steve's pointed out, you guys need more info.  Who's the Pirate, why's he kicking down the door, what's his motivation, stuff like that.  It's been a lot of fun.
Dave – I'm basically writing most of the scripts, characters, planets background, and working with the design team.  I've only been on one motion capture before, but it's fascinating to see how immediately you can see the humanity brought into CG characters, and particularly the guys here at Imaginarium.  It's, the best of the best type environments.  Seeing the levels that the UK has been making over these past several months, and seeing actors moving through the spaces and as the characters and acting out the scenes that we've been talking about for months has been really exciting.
Ben Lumsden
The really exciting thing about this project for us is that we're streaming directly in engine.  Using our pre-visualization tools where we're streaming a virtual skeleton using our motion capture equipment, straight into motion builder which in itself then streams straight into the engine, the game engine, you can see in real time very close to the final result.  It's been an exciting week in the sense that we're learning different things about the way that we're going to be working together.  One thing that excited me a lot over the last couple of days was Mike Barcley has been sitting on the soundbox machine, and he's the level designer.  He's actually been designing levels in a bespoke way dependant on what we've been doing on set.  And that's a very cool and interesting way of working that has never been done before.
Mike Barcley
Being able to see the characters move around the environments with high fidelity streamed to the engine in real time it's been a massive help for us.  Level designers get to see how characters are actually going to engage with the space, and we can go back and take that experience to continue to develop those spaces.  And now the challenge for us is to make sure that our environments meet the fidelity of the animation we're seeing. So we can control the space and control the emotional flow of the level, exactly the way we want to.
Steve Bender
The thing that motion capture gives us especially with human characters, in our combat and in our PU and things like that, is it allows us to work with expereienced actors and talen that are able to bring their personal experiences and their personal knowledge to whatever it is that we're doing.
Phil Meller
It's interesting to see what the actors bring to the performance.  In your head, in your head you'll picture like, how you'd kinda do it, but then when you see a pro doing it, it brings a lot more to the table.  It's all the little touches, it's all the little things they do.  And you do pick up on it.
Dave Haddock
The interesting thing about putting a script in the hands of an actor is you've been sitting with these things for months now.  You've got the characters, the ideas, the backgrounds, the motivations, all that stuff, and then you give it to an actor who's coming in fresh, they actually ask a lot of interesting questions that you've taken for granted, because you know, you remember three drafts ago when you addressed their dying kitty that made them turn to a life of crime, but then you got rid of that, but that's always in the back of your head, so seeing how people come to materiel fresh is always very interesting.  And then subsequently their interpretation of it, you know, what nuances do they bring to the performance that make it their own, that really make it feel alive.
Steve Bender
In our second week of motion capture, at the end of Imaginarium, we're going to focus primarily on combat.  And to do that, we're bringing in some of, some very experienced combat soldiers, and a military advisor, to help create interesting situations and interesting results that we might not otherwise get by just going a sort of traditional A.I. way.
We've been talking about how do we realize some of the aliens in SC, and one of the things that we're going to test on the mocap set is, what happens if we have a expereienced stunt actor come in and work through some of these motions?  What is it that the xian look like?  how is it that they move, and what is the regality of, or the barbarianism of them?  What about the Vanduul, or other characters within the SC Universe?  We will also spend a whole lot of time doing previzualisation, so that from an animation and from a design standpoint, we're able to do a lot of motions, that are not singular motions, but they're all together in a particular performance or in a particular, if you would, if you're shooting a movie scene, or something like this, then we can take those things and we can bring them to our design team, to our animation teams, to our code teams, and we can say, this is what we're looking for.  This is going to be magic in the game, and how do we do that?  How do we make that happen?
Ben Lumsden
Here at the Imaginarium, we have some of the best motion capture talent in the world.  we're so excited by this project, it's a fantastic project, enormous in its scope, and we know that we can really do it justice by bringing fantastic, world class facilities, world class tools, to this amazingly ambitious project.