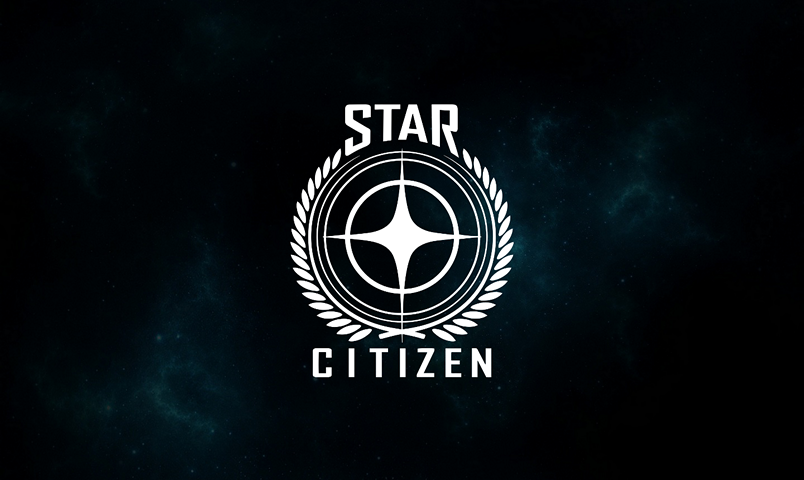 Citizens!  Check out the newest CIG studio – Foundry 42 Germany with this edition of Inside CIG. Inside CIG Transcript by Erris Chris Roberts: Hello everyone, we have a treat for you today, we are...
Citizens!  Check out the newest CIG studio – Foundry 42 Germany with this edition of Inside CIG.
Inside CIG
Transcript by Erris
Chris Roberts: Hello everyone, we have a treat for you today, we are going to introduce you to Foundry 42 Frankfurt, which is our new German office.  It's headed up by Brian Chambers.  We're actually really excited because we've got some world-class engineers and designers and artists as part of the team over there.  In fact, some of the core part of the team that we now have in Germany are some of the people that built CryEngine in the first place so it's really going to help our technology future on Star Citizen, and some of the R&D we're going to go towards.  They're an incredibly talented bunch of people, and I thought it would be really great for everyone to finally meet the mysterious German team that we're all talking about.  It's a small group, but we're actually growing it at the moment, so I think long-term it's actually going to make a big difference to Star Citizen in some of the stuff we're going to be able to do in building the technology and evolving it for all the things we need to do, and there's a huge amount of talent in Germany, and in the rest of Europe, and hopefully we'll use the Frankfurt office as sort of a magnet to beef it up there.  I'll hand you over right now to Brian Chambers and Alex Marschal.
Brian: Hi I'm Brian, welcome to the office of Foundry 42
Alex: (German) Hi, I am Alex, Welcome to Foundry 42 in Frankfurt.  Let's go, we show us…eh…y…take a look at our office.
*elevator music*
Brian: Current office space that we're in here in Frankfurt *car horn*.  Current office space *car horn*.  Current office space we're in here in Frankfurt is definitely a temp space.  Facility is nice, we actually like it, but it's definitely Temp.  We recently signed a lease in a brand new building here in Frankfurt, we're all pretty excited about it's a pretty cool space, we'll be able to move in in a couple months after they finish building it out for us.  As you'll see in our current space we're getting crammed in a bit.  Which is a good thing, people are excited to join the Frankfurt office and work on the game and help deliver the promise to the community.
2:39 – Welcome to the office.  In the corner over here is where Alex and I sit, it's where Production happens.
Alex Marschal: (German) At Foundry 42 in Frankfurt I'm a Senior Project Manager.  Our current team is very experienced.  They're very good people which I've worked with for over 10 years in some cases.  This simplifies our production process.  we know each other well and can count on each other.  In general, it's an emotional team and you can feel the passion here.  It feels great having everyone in the space functioning well together and seeing how much fun they have.
3:15 – Brian: This seat right here is Frank, he's out today sick, he is our senior environment artist.
3:20 – Next to him you have Erasmus, he is our art director focusing on cinematics,
3:25 – Next to him you have Hannes, he is our cinematics director, or director of Cinematics.
3:32 – Hannes Appel: (German) 2012 I helped Chris with his original crowdfunded pitch and I staged the reveal trailer for SQ 42.  Later on I entered fulltime as Director of Cinematics.  In a few weeks Chris and I will direct the performance capture shoot on set for Squadron 42 in London.
3:52 – Brian: Right here you have Todd, he's our design director.
4:00  – Todd Pappy: What led me to CIG and Foundry 42 was the ambition level of the actual project, and also my action game experience from previous projects I worked on, and I thought that I could come in here and help make a difference with the product, and be part of a fantastic team.
4:20 – Brian: Next to him is Nolan, he is a technical designer.
3:26 – Right here is another guy out sick, Francesco, he is our senior AI programmer.
4:31 – Across from him is Michel, he is our senior audio engineer.
4:39 – Coming down this side you've got Dan, our senior designer.
4:42 – In the corner is Andreus, lead level design.
4:48 – Corner there, Francesco, Francesco is our senior build engineer.
4:54 – Next to him we have a visitor in the office, this is Jeff from the Texas office, a dev-ops engineer.
5:02 – Next to him we have Caleb, which is our senior effects artist. Now I'll show you off to another room.
5:15 – This one is slowly getting crowded.  This is where we keep everything to keep us hydrated.  If we're not hydrated we will die.
5:25 – This is our wall of cardboard, and it keeps growing and growing.  One day it may consume us, but we hope not.  You're very quiet Alex.
5:37 – Alright, lets show you the last room, this is where the engineers are.  Coming in guys, sorry to disturb you.
5:44 – Right here is Marco, senior technical Director
5:50 – Marco Corbetta: I'm working on Star Citizen, Senior Technical Director.  As you know, Star Citizen is built using CryEngine, so what I've got here is the first design I made of the original CryEngine (6:04).  It's very old now, but, still kind of interesting to look at it.  While we're working on Star Citizen, sometimes we still find some very old functionalities that basically didn't change since the beginning, and this is where we jump in and improve it for Star Citizen.
6:28 – Brian: This is Carston, Carston is also a technical Director.
6:31 – This is Chris, Senior Physics Programmer.
6:37 – Christopher Raine: So, I've been working with the engine for about 7 years now.  I did a lot of work on the PS3 side, and then over the years became more of a physics programmer, extending and maintaining the system.  What I plan to work on is some very cool stuff in respect to fluids, in respect to smoke simulation, something that will make the player feel even more immersed in the Star Citizen universe as we're building it.
7:11 – Brian: This is another Chris, Senior Engine Programmer.
7:15 – Cool, lets gets out of here, leave them alone.
7:18 – So, that's our office, right now it's a small team, kind of a small office, but we're growing.  We're excited to be here, we're excited to work on the game, thanks for taking the time to watch the video.
7:26 – Alex: (German) We're definitely looking forward to showing you more of us in the near future.  Until then, farewell!