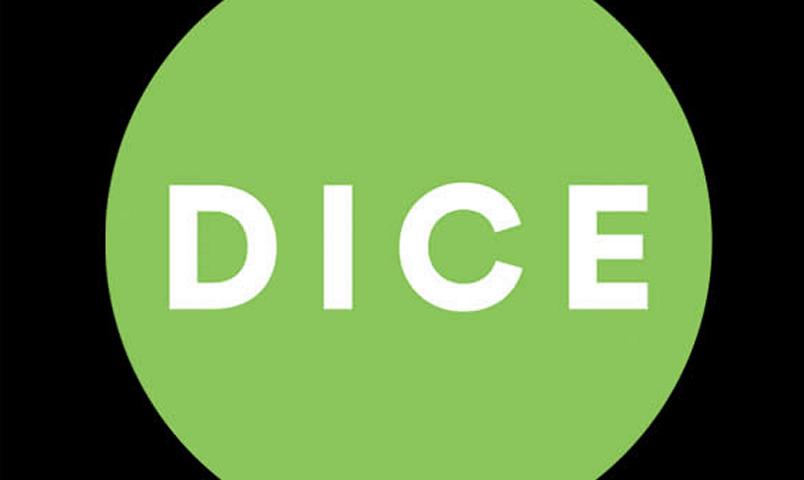 Hello 'Verse! Here below is Chris Roberts' DICE speech! It's not word for word this time, but is a mix of concepts, quotes, and slides that are important. Enjoy! Intro Good afternoon, hope everyone's having a good...
Hello 'Verse!
Here below is Chris Roberts' DICE speech!
It's not word for word this time, but is a mix of concepts, quotes, and slides that are important.
Enjoy!
Intro

Good afternoon, hope everyone's having a good time, etc…
Star Citizen talk

the theme of Dice 2015 is without borders, if I were going to think of a project that would typify something without borders, I would definitely think star citizen.

Star Citizen: Without Borders, or, how I learned to stop worrying and love the crowd

72 million!

big number.  But, it's NOT the whole SC story.
SC represents a radically different approach to publishing.

Success is no fluke.
Devs and Publishers can embrace the way SC goes about things.
World is changing, CIG decided from the beginning that the technology of today allows CIG to connect with the audience in a very different way.
quotes

instant communication can take down dictatorships
turn good ideas into billion dollar companies (google)
and make house cats celebrities (grumpy cat)

Time has come to embrace your audience.
Join the crowd, join the cloud.

No need for a publishers green light, no need to give up their IP, and hopefully not compromising the vision.

Kickstarter, Uber, airBNB, all remove the middle man.

thought behind SC was go directly to the ultimate audience.
true even before initial crowdfunding.  Initial plan was to take a Minecraft model, build initial alpha, then share it at a reduced price and continue to build as people join and play.
Migrated to using crowdfunding.

Funding without Borders

started with teaser 'Golden Ticket' site, to build community before announcing.

30 days before Kickstarter
10,000 people signed up in the first day
By the time they announced the game, had 32000 members before they even said what the game was.

Oct 10, 2012, first day of crowd funding campaign in Austin

from the beginning, focused on fostering community and engaging and generating content.
Energy that comes from that that helps to create excitement and build.

Ended the initial funding campaign with a large community of backers from around the globe.

kept focus on engaging and reaching out to prospective players
instead of focusing on the publisher and deal first, they focused on community

Development without borders

different approach to talent.  Don't focus on bringing talent in, or fighting with other studios in the same city, instead go to different places where the talent is.
Want feedback on the design?  Get it before you ship
developing a game behind closed doors? 'dead and buried'

in today's world that's not what people want.  People want to be connected, see progress, get excited.

facebook, tumblr, instagram, twitch, all about sharing the experience

share dev process and…well, everything.
share they go.  CR has made many games, and as you're making the games, in the development process, you see a great many amazing things, and you get excited, but normally you can't share that outside your group.
sharing what you're doing is exciting for the team, it's exciting for the people seeing it.
CIG allows backers to see everything, including mistakes.

always communicating, lots of transparency.

Community feel like they're part of the team.  Get to play the game, get to try parts of the game and give feedback.  It's a beneficial process.

started in 2012 with ~a dozen developers.

in 2015, offices in six cities, across four countries, and two continents.
as dev staff and offices grow, so does access to community.

LA, Austin, Manchester, UK, in house
Illfonic – colorado, Behaviour – Montreal

allows the community to visit dev locations, which builds excitement.

the team gets excitement from being able to share the game.

easier to get up early in the morning to crank out a giant ship that'll take 6 months to build
helps dev team keep enthusiastic

instant feedback from backers helps to guide and polish earlier than usual
interaction with the community, and the communities energy, motivates the team

Communication without borders

a press release and some screen shots?  Not enough
saving up for a few reveals?  not enough
stage managing an audience?  Not enough.

none of this works in today's 24/7 news world.
people always want new data to share.

youtube, twitter, reddit, these are platforms people use to share their ideas, and they're doing it all the time

concept was to engage with users with that same frequency as people get from other media

Daily updates, inside looks on universe and art, everything, almost as it happens in real time

live chats on forums

fans can interact with dev team and ask questions

daily development updates
twice weekly full fiction

building the universe via the website before they can adventure around and explore

detailed monthly reports

more in depth than any report that CR used to do with any other dev / production company

monthly magazine that covers the process

consistent video updates

one every 2 days or so
multiple weekly web tv shows
behind the scenes focus segments
meet the devs interviews
trailers and ship commercials

using game assets, create future space commercials to get audience interested

weekly interactive live streams

people get to have interaction, see the faces.

fan generated / community generated stuff

focused on doing a lot of community content
Next Great Starship

Redeemer (winning ship) added to the SC Fleet
Recruiting tool for CIG

a few artists that came from the various people working on next great starship
committed to doing more of that sort of recruitment, and on bringing in more user content to be official

here they mention the official trailer, that was inspired by a fan made trailer (years1hundred!)

do a lot of live events for interaction with the audience

town halls

went over details of persistent universe

office tours
bespoke events during consumer shows
citizen con

bring backers together, do a year in review

Gamescom in Germany is big
Pax East is big, should have around 1200 people
Pax Prime
SXSW
Pax Australia, where they unveiled first glimpse of FPS

community appreciates all of the interaction.

not something you get in the old school publishing style.

People travel from all around the globe to meet CIG

Testing without borders

lots of games have problems nowadays

can't get online at launch
doesn't feel like it's polished, bugs and glitches

Linux, Firefox, Java, MySQL are all software that focus on constant iteration and an open, collaborative relationship with their users to create a better experience.

as we make this game, since it's going to be large and complicated, why don't we share elements of the game with the backers, so we can make a better, more polished game, when we're ready to release it in full
essentially the largest testing team ever assembled in the gaming industry
hundreds of thousands of people that play early builds of the game

big publishers still can't compete with several hundred thousands of people testing.

seen a lot of games falling apart when they release, this helps stop that.
the community helps to polish and iterate the features, which allows CIG to advance the game further than Chris could have done with the old model
best focus group you can get, because these are people that have loved the kind of game enough to give you money.

helps on the back end and the network side, which is usually a problem when you open the game up live.
collect a huge amount of metrics from the user base, helps make judgements on balance and playability

publish without borders

no physical goods, no geographical borders, no-one taking a bite out of the apple
steam, itunes, netflix, they've all trained consumers that virtual's more convenient, so why not deliver your game direct?  cut out the middle-man
CIG keep 97 cents of every dollar that's pledged
give a little away to paypal or credit cards
don't have to deal with foreign distribution or loaded manufacturing costs
can reach backers all around the world that they wouldn't normally have been able to reach with the old retail module
Ship commercials get play on news sites, get shared, gets awareness, brings people in.

ambition without borders

how they've raised 72 mil so far

build an ambitious, unparalleled game, based on a new IP, which is huge for this scale of budget, in a genre that most people considered dead, on a platform that most people wrote off, which is PC.

no-one's writing off PC anymore

72 mil isn't the most important number though.  What numbers do matter?

over 4.5 million forum posts

huge amount of community engagement

1,767 developer updates

over 846 days.  over 2 updates a day, for over 2 years.

469 videos shared
181 countries represented by backers
26,030 player organizations, the largest has over 10,000 members.
745,819 supporters!

Star Citizen is a community without borders.  that's the secret of the success

keeps CIG going, and will help them build the best game.

CIG has shifted the paradigm of funding, development, communication, publishing, and community, to better align with today's connected, sharing, involved world.
So can you! (so says CR)

lots that CIG does in open development and community engagement can be used by anyone, and can benefit anyone.
Definitely the way a lot of development will happen in the future.
It takes a community to build a Universe