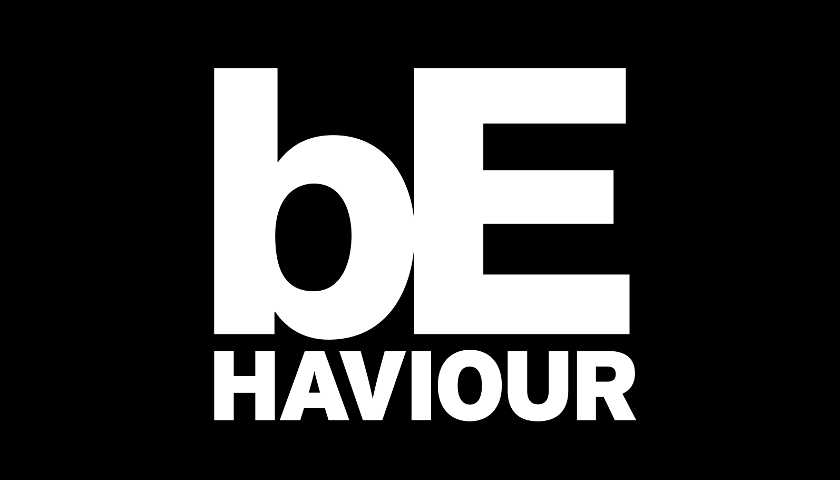 Hello 'Verse! I bring you tonight a liveblog of Behaviour's talk at IGDA Montreal. For now, this post will just be a liveblog. Tomorrow, there should be audio and some video from the event up...
Hello 'Verse!
I bring you tonight a liveblog of Behaviour's talk at IGDA Montreal.
For now, this post will just be a liveblog. Tomorrow, there should be audio and some video from the event up as well. In the meantime, check out the event's page here.
*edit* Audio and Pictures from the event can be found here!
The speakers today are:
Mathieu Beaulieu – Producer
Dave Richard – Lead Game Designer
Christine Marsh – Lead UI Designer
Martin Poirier – Technical Lead
Ian-Frédéric Dissaux – Lead Engineer
Benoit Beausejour – Producer on Star Citizen and co-founder of Turbulent (he was a surprise guest)
Hope you enjoy!
---
6:12 – Waiting in a line of 4 people, two of which are The Relay staff.
6:25 – People talking to Dave Richard?? about the doppler effect bug.
6:26 – 20 in line or so.
6:28 – Buying tickets now.
6:34 – And I'm in.
6:35 – STAGE IMAGE
6:48 – Just finished a nice chat with Mattieu Beaulieu, we are go for an interview after the show! It will be an audio recording, and will be going up on the site sometimes tomorrow!
7:00 – Still waiting for this show to start. We've got our audio capture unit hooked up, so we're getting a direct line from the mixer, so the audio that The Relay catches tonight will be straight from the Dev's microphones. Look for that to go up tomorrow hopefully.
7:11 – Still waiting, but now I have a beer to keep me company.
7:16 – Still waiting. The team from Behaviour are hanging out to my left, just chatting. I spoke with a few of them, Matthieu Beaulieu and others, and they all seem really nice. They said that the event itself should be starting between 7:30 and 7:50 EST.
7:27 – After a VERY rough headcount, it seems there are around 100 people in attendance so far tonight.
7:28 – I just want to, before we start, say how awesome the event team here at SAT, and how awesome Behaviour are. They noticed we were setting up for audio and video, they approached us, introduced me to Behaviour, and introduced my audio guy, sixfsincaps, to the audio team here. This allows us to plug directly into the event sound, which should allow us a great recording of the event.
7:30 – Just been told we're going to start in a minute. I might lose the time stamp format, for which I apologize.
**7:30 – EVENT STARTS**
______________________________
7:31 – 'Welcome to the February IGDA presentations!'
7:31 – Most people here are game devs, surprisingly few SC fans.
7:31 – There's a demo night video up on their VIMEO page.
7:32 – There's a Festival Montreal Jeux going on right now, that they've got some stuff in, so check it out.
7:32 – Someone's talking about upcoming IGDA events, Behaviour are all seated and ready to go.
7:34 – Evening plans: panel, audience Q&A, mingling at the bar, and then The Relay should have an interview with the team after (which will go up tomorrow hopefully).
7:36 – What we've learned so far on SC. We've got one person from Turbulent here, missed his name, sorry.
7:37 – Matthieu Beaulier – Producer. Dave Richilieu – Game
7:37 – Project overview then project current status, challenge of co-development project – game module challenges and lessons learned. Then a Q&A.
7:37 – Dave will now present what is Star Citizen, and go over the topics for today.
7:39 – SC is entirely crowd-funded. It started 3 years ago. When Behaviour started on it, they were at $7 million. Now we're at $73.5 mil. The more important thing is the 750,000 backers so far that have helped back the project without a game in their hands. Kudos to all the backers.
7:40 – What have they been working on:
7:40 – Planetside will have exploration in vehicle and on foot on planets, and player-created missions.
7:40 – Physics based combat, and FPS combat based on strategy, so it's slower.
7:41 – Game is free-form. No levels, no stats, it's about skills, guts and credits.
7:41 – Main parts: SQ42, which is single player. Shared PU is an economy-driven Universe. Space-side (everything in space). Then Planetside (space stations, planets, anything where you leave your ship.
7:42 – Behaviour started mid 2013, buit up a team, learned to use Cry-engine. First work came with the Arena Commander module – they set up the framework for everything that's HUD, all the UI, and that will be re-used all over (Martin, one dev, will talk about this).
7:42 – Behaviour released the Asteroid hangar (the 4th available hangar).
7:42 – They did conecpt for the 890 Jump, and for Gamescom, they revamped all the hangars available so far, and they brought the visual fidelity of all the hangars to the next level.
7:43 – This year – they want us to be able to land on planets. 40 devs working on making this happen this year. Be able to do other things than fly in space.
7:44 – Working hard to release Mobiglas this year as well.
7:44 – Continuing to work on hangars. Soon we'll be able to invite friends to hangars and exchange the experience with them.
7:44 – Every month, Behaviour does the subscriber flair to liven up the hangar. On the long term, they want to give the community the ability to configure their hangars the way they want.
7:45 – It's a unique project, no publisher, not an MMO, but a persistent universe. It's a unique project, so they want to let people here know what they've learned from it.
7:46 – Off-site development team. People in Germany, Manchester, Edinburgh, Montreal, Austin, LA.
7:46 – No major studio with 500 employees, employees are split up evenly, kinda.
7:47 – Setting things up to reach goals at the same time, and synchronize, is what they're learning a lot from.
7:47 – Development covers many time-zones (Matthieu wants to be head of studio in Hawaii). Germany finishes their work our, they send it to North America, and then Behaviour finishes it. So work gets 16 hours or more of constant work on it. But this requires a lot of communication and management support.
7:48 – Behaviour does do many features, designing, building, and implementing them themselves, but lots is shared between multiple timezones.
7:48 – No matter the project, in a distributed project, it takes twice as long to define the authority on the project.
7:48 – Now we're going to Christine to learn about communication.
7:49 – One of the biggest challenges – communication with other studios. In the beginning, different ways and cultural/language barriers created obstacles in the development cycle. All the studios worked on this, and now communication between studios is very smooth. Transparency is very important when working with other studios on a shared feature.
7:50 – If a feature is started in the EU, they have to be very open with America about what obstacles they have so that things can be created.
7:50 – Skype creates a mental disconnect with the teams you're working with. If you're working with teams in other countries, it's essential that you can meet them face to face occasionally.
7:51 – Using the right tools facilitates communication. Everyone has to use the same tool for things to work.
7:51 – If one studio figures a tool out, they need to teach other studios how to use it.
7:51 – The most important thing for a project this big is there can't be ANY ego. It's not about individuals, it's about everyone being a team to help make the game.
7:51 – Now Benoit – he's from Turbulent – responsible for all the web services for SC. Met chris early in 2012, came up with the website then.
7:52 – Fans of SC are embedded with the creative process, and they're there every day with the development. To permit this kind of feedback to work, and get it in, you have to update the community every day. From the community team, the design team, there has to be something every day to keep the community team involved. 1700 dev updates so far, just to keep the community apprised. Patch release every 2 or 3 weeks. This game is shipping every few weeks, even with incomplete features, but everything is try-able.
7:54 – Every week, the community team goes around to all the dev teams, to keep the fans up to date all about the project.
7:54 – The key thing is, the 300 or so devs working on the game are shipping constantly, which really drives development.
7:55 – The quality of the feedback from the community is ASTOUNDING. Really good ideas on specific features, from HUD to… whatever.
7:56 – The feedback loop of a fan saying 'you should do this', to the team integrating it, to it coming out in a patch, really helps the game, and really streamlines the game development.
7:56 – This does mean that you have to watch out, not only do what the community wants, but the community is a self-policing force If people start talking down on the devs, the majority will come to defend them. If there's a small group pushing for something, the majority will hold them back.
7:56 – But getting feedback on initial features is extremely helpful.
7:57 – Polls have been a great help. Devs often think they know what the output of the polls will be, and then they're surprised by what comes out, and it's great input for them.
7:57 – Team really feels the excitement. Every developer feels the excitement of being connected to the fans. It allows them to polish features before they're released, and the interaction with the community gives real energy to the team.
7:58 – Matthieu Beaulieu – you're not just communicating to your fans, but you're having an actual dialogue with them.
7:59 – No publisher – crowdfunded project. Game is being made with, and for, the backers.
8:00 – Challenge is to support marketing to create steady funding, because you're getting money from the backers to make a great game, but it has to continue, so you have to support the marketing team, being ready to push content. When you're writing a document, it's not just internal. It has to go out to the whole community, so you have to keep in mind that everything is worth publishing.
8:00 – Communicating as much as possible, and being at loads of events, is huge. Next events are PAX East, SXSW. Apparently there are like… 67 events planned for this year so far? (no mic on the person saying that, I could have heard wrong)
8:01 – Marketing is part of the developers schedule, which is something new.
8:01 – Specific modules Behaviour are focused on:
8:02 – Hangars! Hangars are the first module released, and it's where characters spawn in game right now to access other modes. It's more than just a shipyard, or a collection, it's your house. It'll be customizable, expandable, etc… (furniture!)
8:03 – /u/Aieris_ needs to pee.
8:03 – Fred ??? – technical lessons. Once the game started having the hangars, it was one single level with multiple layers based on the mounts of ships.
8:03 – Was very hard for level designers to test updates.
8:03 – They separated each hangar bay into its own 'prefab' with a lot of detail. These can rearrange to accommodate the player, make it easier for things to iterate, for larger ships to be accommodated, etc…
8:05 – They've been empowering their designers. They improved the hangar export process – engineers spent time to add tools to fix repetitive steps to help iterate more quickly on hangars.
8:05 – More control for the hangar to fit multiple ships, and multiple players will be able to hang out in each others' hangars soon. Hangars can now accommodate more ships, players, and stuff (like flairs).
8:05 – This process will be applied to all of the content coming in the future too – developing on a small scale to reuse everything on a large scale.
8:05 – There's some talk about flares here. I'm resting my hands for a minute.
8:06 – Just want to note, all the seats are essentially full for this talk. Good turn-out.
8:07 – Technical aspects on the flairs – things have to be relatively complex, and there's a hard release time, which requires a lot of planning ahead. Have to keep patches and releases in mind, be sure you have the flair done early enough for it to make it out, before the release date.
8:08 – Need to have a very rigorous test-line established. Behaviour knows about the items, but other QA's don't know that, say, the 4th liquor bottle in the cabinet needs green flair. Have to make sure all the QA teams know what's supposed to be happening.
8:09 – Tools Behaviour has done for SC: How to build flexible tools to prototype and build a flexible universe.
8:09 – Context system – used for UI, developed by Behaviour. It's used to build multiple layer UI? (sorry, he talks fast)
8:10 – Also developed a tag system. All items and prefabs etc… have tag types and tag requests. This is used to add metadata to add details to objects. 'there's a shop. I need shelves. The shelves have tags, so I can quickly add weapons to the shop'. Simple example, but it can be used for anything, AI, whatever.
8:11 – Now talking about Arena Commander – The second module.
8:11 – In-fiction combat simulator. It was released in a VERY early alpha, but it gave access to a wide range of players, testers, and metrics. It features a bunch of modes, and more are still being added.
8:12 – The challenge with AC was – on the UI side – was to build a UI while the community's still playing the game.
8:12 – Started with a very simple UI to pick game modes, etc. Incremented that design to add more game modes, more support, and now they've got a full fledged lobby system going. Had to build the back end and the front end in parallel, so they can release features as soon as they're done, more or less.
8:12 – UI's have to be created for a wide variety of ship manufacturers. Everything has to be different and organic and branded. Developed a framework called the docking system.
8:13 – Allows the flash object and the object to be separated. Create items (avionics, weapons, etc…) for the ship, then on the UI side, you can display the avionics, and display the speed and the thruster information etc…
8:13 – For one ship, you can have the name and the bullets, and that's it, but for another ship you can have the name, bullets, heat, speed, etc…
8:14 – Ends up being very efficient and saving a lot of CPU. And also allows various UI skins.
8:14 – Yes, they just dissed the Aurora. Called it the soccer-mom of ships. I'm hurt. Not that I have one…
8:15 – (It was meant lovingly and jokingly)
8:16 – Mobiglas now!
8:16 – Needs a way for players to interact with the game in a very immersive way.
8:16 – MobiGlas is not just planetside. It's in FPS, SQ42, it exists everywhere, in all modules, just in different forms. They needed to create something that would present a solution to all the different game modes, but that was still in-fiction.
8:16 – They had to go Modular. Building mobiGlas in components.
8:16 – In the 'shopping' mode. They know you'll need certain components, certain lists and descriptions. these are built separately and then put into the interface depending on what's needed.
8:17 – Because other studios are also dependent on the mobiGlas, this allows a lot of flexibility.
8:17 – Last but not least – Planetside.
8:18 – Planetside is not just a planet, though most currently are. Shops, economic locations, npc encounters, chat with others, go party in a bar, etc…
8:18 – Currently planetside locations are handcrafted using a modular kit, cause that's the word of the day.
8:19 – Aiming for a mix of hand-crafted and procedural. Need to make more than 400 highly detailed planetside locations.
8:19 – Importance of having fiction and lore about places – it sets a foundation for locations.
8:19 – Everything has to be immersive and fit in a place, so the team needs to know about all of it before they even begin.
8:19 – Right now there's an all-studio review (all that are working on planetside locations anyway).
8:19 – All the studios are collaborating with art directors to find the visual cues for the game.
8:20 – It's a huge challenge, they know where they want to go, but it requires the community. So thank you.
8:20 – The planets can start by looking kind of the same – outposts should all be similar, but more details can come as fiction for planets is created.
8:21 – Q&A time!
________________________________________________
Q: Could you talk re: community management?
A: Developing the game live gives us immediate feedback – I apologize, I missed this one.
________________________
Q: Rejecting a feature…
A: Chris is head manning this. He wants a certain level of quality for features.
________________________
Q: How are guns going to be used, what studio's going to be doing that.
A: Point the shooty bit and shoot it. – More about the PU, Behaviour does the selling you the gun. Lots coming up on gun functionality, and we'll be able to experience it soon. They want randomized patterns in shots, so they can creatively and quickly create different layouts of guns for sales and such.
________________________
Q: Question about Bad News Baron – biggest question from the community on his channel – what's going to be the part of players colonizing planets and stuff?
A: Best person to answer that would be CR. That's high-level design, not really Behaviour's job. But SC is about having a lot to give people. It's not an MMO, its a complete planet.
________________________
Q: can't hear the question at all, sorry.
A: Most of the UI is diagetic (?). The UI is a real visor. It's not good right now, cause it's v1, but it's going to continue like that. 2d menus like the AC menu, those won't be around forever. It's not the current focus, but it's on the radar.
________________________
Q: How much longer till the game is finished? (Ugh…)
A: Released finished? It'll never be a 'finished' game. It'll always be in development. They want it to develop and evolve. Go to arc corp now, then go back three years from now, they want it to evolve in that time. Right now, it's alpha, but it's a reality, they'll always be shipping every two weeks, even after 'release.'
________________________
Q: Marketing is very important to the structure of the game. How much time is spent there instead of on building the game. Is it extra work, or is it just an addition? what's the cost?
A: At first, it was an addition. It was not something they were used to, and it was a scary surprise. Sometimes you used to have to derail people to do interviews and the like. But that's what they've learned. Now it's part of the deal, and it's a reality of the project, so it gets planned for and dealt with. They know that it'll happen, so the documents they create and submit are being made that much better, because they're possibly being released to the community. We're not really marketing, we're just publishing. For sure, in the beginning, it was difficult. Going to studios and hearing, 'what can you show?' it was scary. Having to dress up and answer questions, it was scary, but now it's part of the process. Everything gets ready in a more presentable state, which helps. Makes it easier, because it's worked into the plan and the schedule. Have to work on multiple development streams, and sometimes keeping track of what needs to be delayed and what needs to be hidden is difficult.
__________________
Q: ?
A: If you're going to do a livestream, get good equipment.
_________________
Q: ?
A: Sometimes they have to turn off features so we don't see them. Always have in mind that the community will see it in the very near future. It's a lot of new elements, but they've gotten accustomed to them, and they are exciting. They love it.
__________________
Q: ?
A: One of the things that was built very early on was the platform and the website, which handle account information and entitlement to features and such. That system, you need that system day 0, because it lets you customize what you want to release.
_____________________
Q: Will there be procedural worlds to land on?
A: We're working on procedural generation, like the shops have some of that, some elements will have that, but we can't say right now that an entire planet will be procedural to start. It's the 50 mil stretch goal, so eventually, but yeah. They finished the first planet, and that took a while, but as they do more, they're getting done faster. Next time they'll have CR come up to answer stuff (that's a joke).
____________
And that's it, ladies and gentlemen! I"ll be sticking around, i'll be doing an interview with Behaviour later, but for now… See you in the 'Verse!