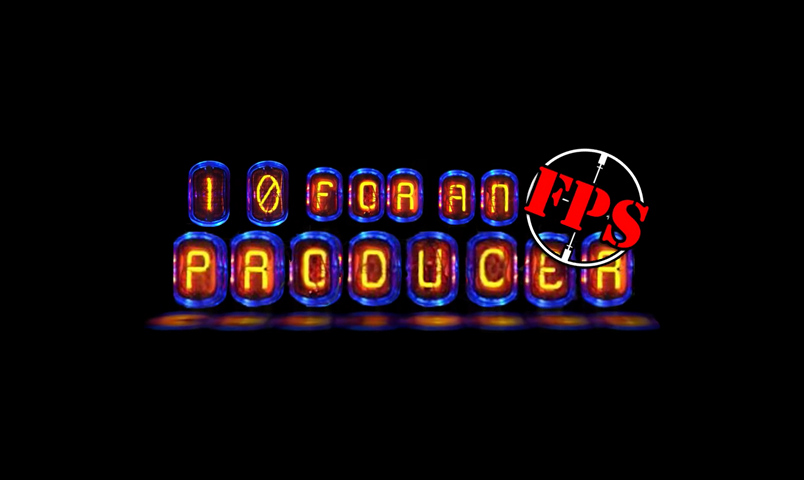 Citizens! Today's 6th episode of 10 for the Producers is a special one – 10 for an FPS Producer featuring Travis Day! 10 for the Producers   Transcript Falcorian asks: Will you be able to...
Citizens! Today's 6th episode of 10 for the Producers is a special one – 10 for an FPS Producer featuring Travis Day!
10 for the Producers
Transcript
Falcorian asks:
Will you be able to have the choice to solo play against NPC's like in Arena Commander or is the FPS multiplayer only?
On first release the FPS is going to be multiplayer only.  There will be two game modes on two different maps.  Team elimination which is 8 v 8 and Sataball which is 16 v 16.  These are the targets at least.  There are very much plans – because something that is a critical part of Squadron 42 is that we have AI working for FPS combat, obviously.  So as we work towards that goal for Squadron 42 we will be releasing game modes for the FPS much like Vanduul Swarm which are FPS vs AI that you can engage in both solo and cooperatively.  So, the idea is there to implement that but it will not be in the first release.  That's something we're building towards right now.
Geoff asks:
Will we be able to land and make the transition from dogfighting to FPS in a single match before the PU releases? Or rather, are there going to be any maps where both flying and running about are important?
Yes.  Before the persistent universe releases, we will be having maps that include both ground-based first person shooter combat as well as ships and traversing from one to the other to accomplish the goals of that map.  One of the things we've talked about historically in the roadmap is that we're going to be doing this initial FPS release to kind of get the mechanics nailed down and kind of work a little bit in a bubble so that we test it all out, we get it working, and then from there we're going to be releasing multicrew ships some time after the social module.  Once we have multicrew ships and FPS combat working, we're going to move to bring the two together and in what we've always called Arena Commander V3.0 which is "Capture the Idris".  So, we had the idea of having a giant Idris as one of the main objectives of the map and two teams of fighters and multicrew ships that would be able to fight over it, take control of it, and pilot it.  That is what we're building towards and all of that will be before the full version of the persistent universe has been released.
Kommadore asks:
I am really interested in learning how much players will be able to interact with their immediate environment as any such element adds both depth and skill to the module.  Will we see the use of controlled explosions from grenades or even fire extinguishers to help propel players & NPCs in various directions or perhaps even launch objects at an oncoming enemy?
Yes.  We actually have a lot of interaction with the environment.  It's one of the things that is very cool about the FPS because like so much of what we do, what we're doing in this one module applies to the universe at large.  It's like an R&D test bed for what we're going to be doing in the rest of the persistent universe.  For example, on Gold Horizon – a James Cameron Alien-esque feeling space station – you walk into the cafeteria for example and you throw an EMP grenade in there.  It detonates and you can see as the pulse wave goes out, all the lights along will shatter.  All the screens will be disrupted, and it will end up darkening the entire room so you can sneak in there if you want to.  So, there's a lot of interesting ways that you can interact with the environment – you can turn on and off gravity on the gravity generators, you can open and close doors/ammo boxes, there is vaulting, mantling, you can slide into cover.  So, there's a lot of different ways you, as a player – both from a game-changing perspective but also just animation and immersion in the world movement – really interact with the environment and that's only going to get more so.  I mean, you talk about fire extinguishers to help propel the player and interestingly one of our weapons, it's a bit unique, is a force propulsion grenade which is essentially just a concussive blast wave that's meant to propel players and it imparts a physics push on all of the players.  And with our new articulated entity ragdoll system, depending on where it hits and how much force it has at that distance from the grenade, it will impart a different level of push back and so while it may seem like kind of a lame grenade when you could just throw a frag grenade vs a force propulsion grenade, when you're in zero-G it becomes super effective, which is really fun to see.  It's that kind of dynamic behaviour that makes the module so interesting and so much fun and seeing how that would play out in the persistent universe is really fun too.
 AllergicToBullets asks:
Will we have the option to change out equipment and armors at the release of the module? If so, what can we expect to see?
Another good question.  One of the game modes we've talked about is Team Elimination on the Gold Horizon map we were just discussing.  We have the concept of there being two teams, the Marines and the Outlaws.  They each have a selection of armor to choose from – light, medium, and heavy armor for each team which looks completely different and is themed with stats to their distinct behaviour.  We also have a variety of weapons – submachine gun, assault rifle, laser assault rifle, electric shotgun, sniper rifle, frag grenade, EMP grenade, force propulsion grenade, area denial system, lots of things!  I can't remember all of them.  Oh! And the burst cannon which is my personal favourite… because I shot a QA guy in the face with that and when all of the little bursty parts exploded, he crashed – it was like the ultimate kill.  So yes, there are a lot of different options and that's all just for the V0 release.  The V0 release will include all of these different weapons and armor types.  What we're going to do for the V1 release is we're going to be including things like the attachment system.

Travis now demonstrates on a Nerf weapon that the attachment system will allow you to change out scopes, foregrip, barrels, silencers, and more.
Steve Hunter asks:
Could you briefly describe how 'fatigue' will work in the FPS, especially with respect to different armour load-outs?
So, the concept of fatigue – much like in other games – is kind of stamina/the health of your character.  So, depending on the size of your load-out and the size of your armour, it encumbers you.  If you are in your light armour with a limited load-out, as you run along you will end up being able to sprint further, have better stamina.  That also means that when you come to a stop and you aim down sights, you are less out of breath so you'll have less bob and you'll be a little bit more stable.  As you move up to medium and heavy, as you would imagine, as you become more encumbered it's easier for you to become out of breath.  You can see it on your visor as it steams up and you'll see it too, as you come to a rest it will take you longer to settle if you're more out of breath.  So, those are the broad strokes of the way the stamina system works and how it's affected by your load-out as well as the armour that you choose.  There's lot of little nuance things that happen in there, like how you react to recoil, how your gun moves, that you will get to see and appreciate once you play the module.
Qro asks:
With the recently announced intent to switch to a "physics based damage of projectiles" system, will player clothing/armor be modelled base on the materials that make them up, so that the actual location of the projectile hit on the body zones matters in determining protection, penetration, etc?  Will a well placed shot at a joint where two armor plates come together cause the player more damage?
Will armor repairs be as common as ship damage repairs (same overall approach and system), or will clothing/armor be discarded as it becomes too damaged?
That's a very good question.  A very detailed question, and I have a somewhat detailed answer for you so bear with me.  Yes.  As we move to the physics-based damage of projectiles – we will be doing that for energy weapons as well as ballistic weapons – there are a variety of factors that will factor into how much kinetic energy is actually applied at the impact point.  We also have the concept on the ships which we will apply to the characters that it will check on the physics proxy that it hit, duck down and see what material is applied to the thing that the proxy is for – for example on this gun (shows example of yellow plastic nerf gun with plastic rail on top of the stock) if we had a physics proxy to keep you from hitting on this rail, so your character would impact it, that is then tied to the material of this which is like this yellow plastic.  That yellow plastic in the material effects table would have its own set of stats that would say: "I absorb this much kinetic energy before I allow things to pass through, it takes this amount to penetrate me," all of these different factors that would then further allow the bullet to pass or not pass based on the energy of the weapon and the ability of the surface to deflect that energy.  If passes through, it would then hit whatever is next in line, or in the case of a character likely your skin and then apply damage as it would to your skin.  So… yes, that is something really cool that falls out of the system – that we do all of these material lookups and then can determine where exactly you've hit or at least what material you've hit and then allow the bullet to pass through and adjust all of the physical properties of the bullet which then in turn adjusts the damage.

So, it's something that comes out of the system for free and it's also something that is super dynamic because as we allow you to change your ammo types – so you could have a weapon that you change the barrel on and then you change the ammo for it – you'll actually feel it behave differently.  If you get a different kind of armour made of a different material, you'll feel it behave differently and because the materials are set on a per-item basis, it will allow you to do things like shoot into a weak point.  So, all of that coming out of one system is really cool but that's one of the things that Chris is really good about is thinking about these things in a systemic nature which is what lends itself to a lot of the emergent gameplay that we have in Arena Commander.  So, we want to bring that to the FPS as well.
Plastix asks:
What factors were considered when designing the FPS arenas, specifically in relation to the intended style and pace of the game.  For example, games like CS or Call of Duty open force specific bottlenecks and experienced players learn to anticipate the most likely attack strategy; or will the design of Star Marine encourage for more free-form and unexpected strategies for both sides?
It's a combination of both actually.  I think choke points and focus for areas is important in map design.  This is something where I really wish I was back in Denver so I could talk to Rodney about it because Rodney is our lead designer and he's very conscious of map design.  One thing that's very important to him and important to us – we don't design maps that can be used for a multitude of game modes.  So, in the most recent Call of Duty you might see… it's the same map but you can play all 10 game modes on it and there are some very light changes to it.  But, we're really big on the idea of designing the entire flow of the map to support one specific game mode because there are a lot of little nuance things that you can change and adjust that maybe work for one game mode but don't work for another.

So, for example, if I think about Gold Horizon – the two starting areas are opposing on another, this is pretty standard.  There's about three, and then immediately four alternate routes that you can take to engage one another so it keeps too much of the bottleneck from happening and too much of the focus from happening.  When you get into those next rooms there's a lot of verticality to them so you can go up, down, left, right, and it also makes it cool for zero-G because there is a gravity generator in there.  There are a lot of options and a lot of open spaces but also narrow corridors, so what's fun is if you – for example – kit yourself out with a light marine with a light loadout but you're super quick, you can actually run down, go around, get into the main warehouse area on the bottom floor and usually get up before people who are in the heavier armour have gotten out from the base.  So there's a lot of different – depending on who you are and how you kit yourself out and how you like to play and if you want to be stealthy or tanky – there's different routes that are more conducive to that style.  You can do whatever you want, it's just interesting the way the different dynamics play.  It's really a lot of fun to playtest… I honestly can't wait to release it for you guys so you can check it out and you don't have to ask these questions… you just play it for yourself!
AggroMagnet says:
1.) Will there be any variety in the character models yet, or during the first release are we all going to be the 'stereotypical white guy'?
You will be the stereotypical British guy, because it will include a face scan of a British guy.
2.) Is version 1.2 where we will see the improved animations make their way to the hangar module?
Yes.  Upon on the release of the FPS, which internally we call 1.2, that is when you will see all of the improved animations make their way into the hangar module.
3.) Performance wise, how demanding is Star Marine? Is it easier or harder to run than Arena Commander?
Right now, harder to run because it's not done yet but hopefully it will be about commensurate but there definitely is a lot more – you're pushing a lot more polys, you're pushing a lot more particle effects, and you have a lot more geodensity on Star Marine so it will be slightly more demanding on your graphics card I think.
CyberianK asks:
What is your strategy for handling the inevitable player population explosion with the FPS Alpha release?
Will your dynamic cloud infrastructure and team be ready for this?
We really hope so.  Because, one of the things we're doing is rebuilding the matchmaking system, the global instance manager, and moving to this entirely cloud solution that we've talked about in the past.  That will be premièring with the FPS.  So, it will either go gloriously or… it won't go well and we'll be on the PTU for a little while.  But we'll see!  That's kind of the magic of this, right?  That's the art of this – that as soon as we finish this new development… because I think we all agree that we want to improve our multiplayer stability and our matchmaking.  We'll put it out there and we'll test it with you guys and we'll see how well it works and if it works great, great, and if it doesn't we'll improve it and we'll get it workin'.
Amyoto asks:
Do you plan on releasing weapons developed by either Xi'an, Vanduul, or Banu? Or at least weapons with their technology incorporated int our technology, similar to the Freelancer?
Yes, absolutely.  In the future.  For the first release it's all human, UEE weapons.  As we move forward we'll begin introducing new weapon manufacturers.  We want the manufacturers of the weapons to be as distinctive as the ships, both in their designs and their function.  And, so as we develop out these manufacturers and we give them a wider kit of weapons – we'll get a little more background on them, some lore on them – and we'll start incorporating things, like you have with Musashi Industrial & Starflight Concern, where they have elements of Xi'An technology or elements of Banu technology.  So, it's just a matter of working out the lore, working out the designs both from a creative design standpoint and also a gameplay design standpoint… but once we get there, yeah!  It's absolutely something we'd love to do.  I mean, that's one of the fun things about MISC ships, is that they have those influences… as we'll see in the Reliant coming up.