Despite how new gaming is to the artistic world, developers enjoy nestling their works in the familiar.
Take, for example, experience and leveling systems, once a niche mechanic for a niche genre—the
RPG—which has now become ubiquitous in gaming. (Even games like Call of Duty have implemented
them in their multiplayer modes) Each genre has its own tropes as well: first-person shooters always
need their pistol, their rapid-fire weapons, their rocket/grenade launchers, and their sniper rifle. RTSs
are even more restrictive in some ways, almost always demanding a minimap, base building, research
upgrades, and a top-down camera angle. There's a good reason that these things occur, and it's not
necessarily because they are the most effective setups for these particular kinds of games.
There are a slew of reasons for this, and I could write an entire Master's thesis on the topic, but we'll
focus on one particular aspect: artistic language. Even if you're not aware of it, games have their own
language that you utilize in every game you play. For example, if there is a locked door, then there
MUST be something useful behind it, and leveling up is always a good thing that should be sought.
These languages are a part of every artistic scene; in movies, strong key lighting and weak fill lighting
denote something of importance in a film, and in music, the minor key denotes sadness. Each genre
within an art form has its own phrases, as well, like the silence before the jumpscare in horror flicks or
training montages in action films, and games are no exception. These languages are usually learned
unconsciously by those enjoying an art form, and soon these languages become expectation.
Expectations are utilized often by game developers to help expedite the learning process, and they
make the work of game-making a whole lot easier.
(It's important to note that these languages are not necessarily universal. For example, when Locrian
mode is used in music in the west, it usually implies something sinister, whereas its use in India implies
nothing of the sort).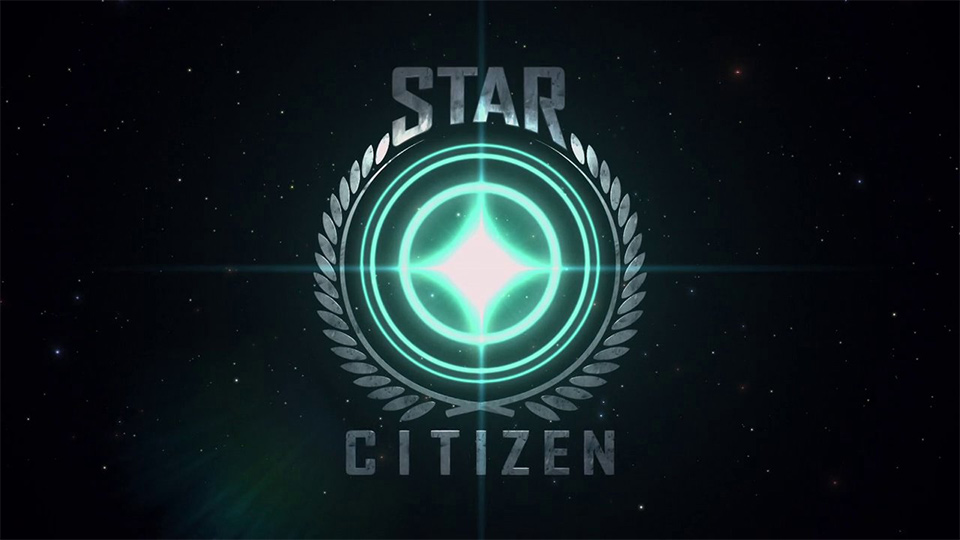 So how does this apply to Star Citizen? It's part of the strange sort of innovation that CIG wishes to
create: they have to shape a number of modes within their game that only tangentially draw from other
kinds of games. These modes include what have, up to this point, been known as "mechanics," like the
mining mechanics, the exploration mechanics, the science mechanics, the engineering mechanics, and
the ship repair mechanics (no pun intended). In a sense, each of these is its own game nested within the
larger game, which has its own mechanics of commerce and co-operation. Many of these modes, as
they have been described so far, have little in common with other games—in fact, they may not have
any genre that has been previously defined, besides perhaps "simulator", which does little to help us, as
players, understand them. The most that gaming language will assist in these are the understanding of
how to use user interfaces and the understanding that we are seeing through the eyes of a character.
This is one aspect of Star Citizen's development that gives me pause. When someone sets out to make
an RPG, there is already a massive vocabulary filled with well-understood mechanics that they can use,
such as leveling systems, mana, and consumable items. Not having to design their own genre means
that the time to produce such a game is much shorter. CIG can draw from simulator games for its flight
mechanics and FPS games for its shooter mechanics, but what about mining? What about exploring?
What experiences can players pull from other games? Even Minecraft and Terraria simplified their
mining mechanics as much as possible, and they were all about mining! One of them even uses the
word in its name! Usually, the most that games will afford for harvesting resources is a nice little
animation (Herbalism, how I loathe thee), and creating a product from those materials is as simple as
turning in the requisite materials. In MMOs, getting components for larger items usually means
grinding out an area, which is essentially a different kind of reward for performing the same basic
combat mechanics as usual, then throwing the spoils at something like an object or an NPC. Sometimes
games aren't even that kind. CIG intends to make mining its own game mode, in a sense, with its own
intricacies and meaningful gameplay.
The lack of relatable experiences may prove frustrating for some players. Often, people will buy a
game because they know what its general mechanics will be like, and they won't have to climb over
that hurdle of learning again. Someone who's played CS:GO, for example, can probably pick up
Overwatch and get into the groove fairly quickly by virtue of sharing so many of the same mechanics:
move with WASD, aim with the mouse, some characters throw grenades, some can aim down sights.
Boom, the most important stuff is there. But with Star Citizen, if someone wants to become a miner,
there will be little overlap between other games they've played and this one. They already climbed the
hurdle of learning how to fly just to play Star Citizen, why should they have to learn something new
again and again every time they want to do something different?
Strangely enough, this may also have the effect of keeping the game fresh long after it would have
grown dull, since there will be so many new things to learn. In fact, a significant portion of the people
looking forward to the game want these new experiences. I'm among those people. Since these
miniature games each will have their own mechanics, there is plenty of room for personal taste—a
game doesn't have to appeal to everyone, and if CIG does this right, there will be a number of ways to
enjoy Star Citizen. I expect that there will be a number of conversations that go something like this:
"You're a miner? Jesus, how do you do something so dull?"
"Dull? You're an explorer! You're stuck staring at nothing for so long!"
"Yeah, but when you find something cool, things get real exciting real quick. You don't even have that
when you're mining."
"Nah, there's something satisfying about cutting a hunk of titanium out of an asteroid."
Et cetera, et cetera.
This is one of the most exciting things about Star Citizen: the developers are daring to create mechanics
that defy these notions of genre. However, this is the same reason that I'm concerned about its timely
development, and whether or not these mechanics will even be any fun: it's really, really hard for a
game studio to create what amounts to so many different games all at the same time while keeping
them fun, balanced, and functional. With a project this massive, it's possible that some of these
disparate mechanics might be eschewed for the sake of what is achievable. It's likely that a number of
these mechanics will simply be missing from the final release because the task of creating so many new
genre-bending mechanics is beyond the capability of any game studio.
However, if there's anyone that can do it, it's probably the insane network of studios creating this game.
Chris Roberts has a tendency to promise the world and create a pared-down, yet enjoyable product, but
he's never had this much talent and this much money behind him. Chris seems aware that these nested
games are vital to the success and enjoyability of Star Citizen, which is why he steers so many
questions in "10 for the Chairman" to their discussion. As these mechanics are explored by players
upon the game's release, I would expect to see numerous changes and iterations in design as a language
is developed for them and the most enjoyable parts are discovered and exploited.
As for whether they WILL do it or not, I'd say that's what keeps some of us watching—we want to
know whether it will really happen. I can't tell you if it will, but I certainly hope so.
Until then, fly safe, citizens.